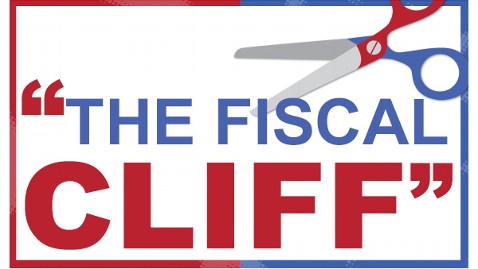 All this talk of the Fiscal Cliff has finally subsided, but what does the bill do to your bottom line? Here's how it pertains to Real Estate.
The legislation was passed on January 1, 2013, and signed into law by President Obama on January 2, 2013.
Real Estate Tax Extenders
Mortgage Cancellation Relief is extended for one year to Jan. 1, 2014 (for those who had to short sell their house – they won't have to pay tax on the forgiven debt)

Deduction for Mortgage Insurance Premiums (PMI) for filers making below $110,000 is extended through 2013 and made retroactive to cover 2012. See this page for more info.

15-year straight-line cost recovery for qualified leasehold improvements on commercial properties is extended through 2013 and made retroactive to cover 2012 (talk to your commercial broker for more info)

10 percent tax credit (up to $500 maximum) for homeowners for energy improvements to existing homes is extended through 2013 and made retroactive to cover 2012
Permanent Repeal of Pease Limitations for 99% of Taxpayers
Under the agreement so called "Pease Limitations" that reduce the value of itemized deductions are permanently repealed for most taxpayers but will be reinstituted for high income filers. These limitations will only apply to individuals earning more than $250,000 and joint filers earning above $300,000. These thresholds have been increased and are indexed for inflation and will rise over time. Under the formula, the amount of adjusted gross income above the threshold is multiplied by three percent. That amount is then used to reduce the total value of the filer's itemized deductions. The total amount of reduction cannot exceed 80 percent of the filer's itemized deductions.
These limits were first enacted in 1990 (named for the Ohio Congressman Don Pease who came up with the idea) and continued throughout the Clinton years. They were gradually phased out as a result of the 2001 tax cuts and were completely eliminated in 2010-2012. Had we gone over the fiscal cliff, Pease limitations would have been reinstituted on all filers starting at $174,450 of adjusted gross income.
Capital Gains
Capital Gains rate stays at 15 percent for those in the top rate of $400,000 (individual) and $450,000 (joint) return. After that, any gains above those amounts will be taxed at 20 percent. The $250,000/$500,000 exclusion for sale of principal residence remains in place.
Estate Tax
The first $5 million dollars in individual estates and $10 million for family estates are now exempted from the estate tax. After that the rate will be 40 percent, up from 35 percent. The exemption amounts are indexed for inflation.
As always, I recommend you speak to your accountant or financial planner to see how these affect your bottom line. Please call me if you'd like a recommended professional in these fields.
cute graphic courtesy of ABC news
Portland Oregon Real Estate Information,
House Ideas,
Portland Oregon Highlights.
Caryperkins.com
Beginning January 1, 2013, a new 3.8 percent tax on some investment income will take effect.  Since this new tax will affect some real estate transactions, it is important to clearly understand the tax and how it could impact your transaction.  If's a complicated tax, so it's hard to predict how it will affect every buyer or seller.
To get you up to speed about this new tax legislation, the NATIONAL ASSOCIATION OF REALTORS® has developed this informational brochure.
On the following pages, you'll read examples of diff erent scenarios in which this new tax — passed by Congress in 2010 with the intent of generating an estimated $210 billion to help fund President Barack Obama's health care and Medicare overhaul plans — could be relevant to your transaction.
Understand that this tax WILL NOT be imposed on all real estate transactions, a common misconception. Rather, when the legislation becomes eff ective in 2013, it may impose a 3.8% tax on some (but not all) income from interest, dividends, rents (less expenses) and capital gains (less capital losses).  The tax will fall onlywillon individuals with an adjusted gross income (AGI) above $200,000 and couples filing a joint return with more than $250,000 AGI. 
For more information, please click here.
As always, I recommend you speak to your accountant to see how this will affect your particular situation.
Posted on February 24, 2012 at 11:59 pm
Cary Perkins
Posted in

3.8 % Real Estate Tax, cary perkins, Current Portland Real Estate Market Information, Portland Real Estate Data, Portland Real Estate Statistics, Real Estate Tax
Tagged

3.8% Real Estate Tax, Cary Perkins Realtor, cary perkins windermere, Caryperkins.com, Portland OR Real Estate Market Information, Portland Real Estate Market, Portland Real Estate Statistics, www.caryperkins.com