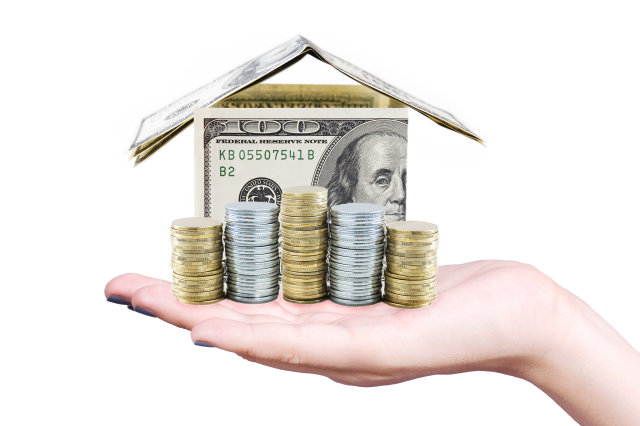 Don't assume that all houses (including yours) are good investments — because, frankly, many houses are not. Tell me if one of these thoughts has ever crossed your mind:
"I'll live in this house for a few years, then rent it out, and then maybe sell it when it rises in value."

"I'm going to remodel big-time before I sell; I bet I'll get top-dollar."

"Renting is just throwing money away."
Not so fast. Before you start throwing a massive chunk of your income toward an untested assumption, read on. The following could save you tens of thousands in unnecessary costs.
Myth No. 1: There's No Difference Between Your Personal Home and a Great Investment Home.
Myth No. 2: All Remodels Are Profitable.
Myth No. 3: Buying is Always Better Than Renting.
For the truth on these three myths, please read: How to Avoid a $20,000 Housing Error
Paula Pant owns five houses — yes, five. No, she's not rich, but she's a real estate investor who built a portfolio of rental properties that cover her entire cost-of-living. She's 30 years old, and she invites you to check out all the details about her real estate purchases — including the numbers — on her blog, Afford Anything.
For current Portland Real Estate advice, sales and purchases, please call or write.
Current Portland Oregon Real Estate Information,

Highlights of Portland Oregon, House Ideas

Portland Real Estate, Portland Oregon Top Producer, Windermere Top Producer, Portland Realtor, Portland Homes for Sale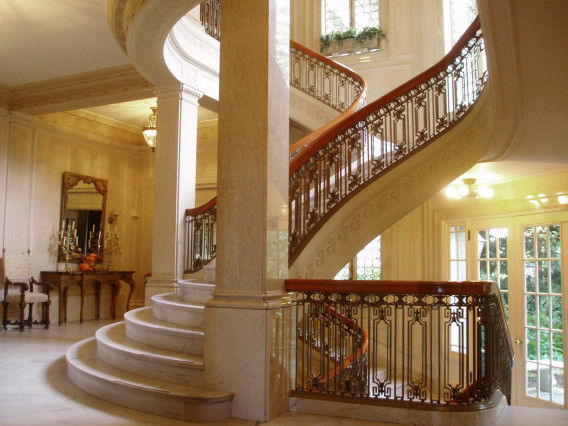 One of Portland's prettiest landmarks turns 100 this year. They started off her celebration earlier this year with free admission – so those who hadn't already been there had a free pass to the party.
The fun continues on July 13th, when the city will celebrate the centennial anniversary with a 100 Candles Birthday Party, featuring free cake on the lawn, music on the terrace, and even a vintage car show in the driveway. Bring your camera – it sounds like a picture perfect Portland day!
Later this summer, on August 14th, there will be another event – a benefit – with music, food & drinks.
Happy Birthday, Beautiful!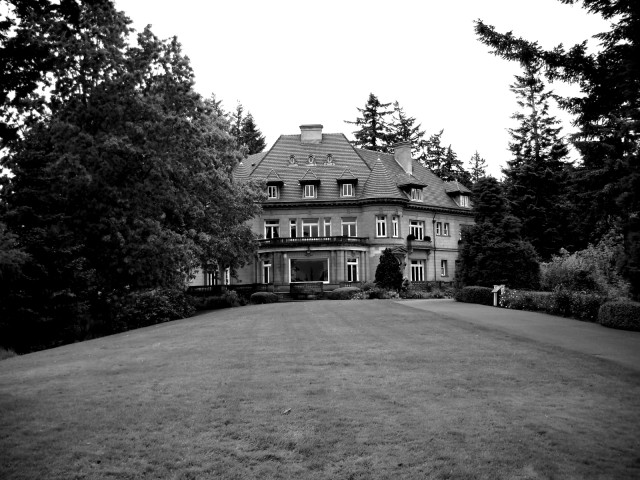 Please see the story on Portland Monthly Magazine. Photos courtesy of Portland Monthly Magazine.
Once spring arrives, Portland starts looking its prettiest!

Our native rhododendron, azaleas, camillias, quince, magnolias, apple and cherry blossoms seem to brighten every path, street and yard. It's a beautiful time for a walking tour. Even if it drizzles a little bit, there are plenty of places to pop into for a local coffee or libation.

Mike's History Tours are an option for those who aren't from Portland and aren't sure where to start. For only $20 you can learn from a native, and visit sites that many Portlanders don't know the history of – and certainly you'll enjoy springing these facts on your friends! If you're a local, what a fun diversion and a chance to learn about virtually every building in the neighborhood.

Portlanders, here's a challenge for you:

MIKE'S HISTORY FUN QUIZ #1

The Ringside Steakhouse building on West Burnside
was once the

home of . . .

A. A Piggly Wiggly Grocery Store

B. An Auto Body Shop

C. A Boxing Arena

D. A Computer Repair Shop

The Besaw's Restaurant building at NW 23rd and
Savier was once the home of . . .
A. A Barber Shop
B. A Grocery Store
C. A Drug Store
D. A Laundromat

The north side of the Uptown Shopping Center
was once . . .
A. A Horse Stable
B. A Hospital
C. A Circus Grounds
D. A Brewery

The Montgomery Park building at NW 27th and
Vaughn Street was once . . .
A. The Vaughn Street Ball Park
B. A Sears, Roebuck & Company Catalog Sales
Outlet & Retail Store.
C. A Montgomery Ward & Company Catalog Sales
Outlet & Retail Store.
D. A Meier & Frank Company Warehouse & Toyland.

The site of Meriwether's Restaurant on NW Vaughn
was once . . .
A. The entrance to the 1925 Meriwether Lewis
Worlds Fair.
B. The entrance to the 1939 Lewis & Clark Worlds
Fair.
C. The entrance to the 1936 Summer Olympics.
D. The entrance to the 1905 Lewis & Clark
Centennial Exposition.


I'd love to take you on a real estate tour, visiting some of our neighborhood's prettiest homes for sale. Your first stop will be the former Mills residence at 733 NW 20th Avenue, our beautiful, historic office.

If you're ready to move to NW Portland, just call!

Current Portland Oregon Real Estate Information,

Highlights of Portland Oregon, House Ideas

Portland Real Estate, Portland Oregon Top Producer, Windermere Top Producer, Portland Realtor, Portland Homes for Sale
Portland is currently a very hot area for real estate. In fact, it is not unusual in several neighborhoods for there to be more than 5-10 or more offers for the same property, driving the price up 10% or more above asking price.
People have asked whether this is an indicator of another bubble waiting to explode all over the area's real estate market. The last time home prices ticked up like this was just before the market correction. So is this an inflated market or just the sign of a market continuing to find its new normal?
According to the Case Shiller Home Price Index released last month (February 25) showed that through the end of December, in the United States, home prices were up 11.3% overall which was the best year since 2005 according to the Chairman of the S&P Dow Jones Index Committee, David M. Blitzer. Some standout markets in 2013 included:
Several of those markets were hit very hard in the downturn and the numbers listed above reflect a rebound (such as Detroit, Las Vegas, Miami, Phoenix, and Tampa), but what about Atlanta, Los Angeles, Portland, San Diego, San Francisco and Seattle?
Several of these markets are driven by pent-up demand and the loosening of credit. However, it is important to take a closer look at these markets, and any other market that is seeing high demand, to determine where the demand is coming from and if that demand is sustainable.
For example, in looking at Portland, there are several factors at work:
Migration to Oregon from other states is very high. In fact, Portland has one of the highest migration totals in the country in 2013.
Foreign and domestic investors are investing in the Portland housing market and the surrounding areas due to the potential for higher rents in these areas.
When demand occurs for more than one reason, it is a sign that a market is healthy, not spiraling out of control.
We must also take into account that credit is loosening up from recent years, but it is nowhere near as loose as it was in the years leading up to the market correction. New guidelines have been set in motion to prevent the kind of collapse we have had in the past. Credit score requirements are on the way down for loans. In fact, as reported by the LA Times last week, lenders are reducing the required credit scores for FHA loans and are allowing some with credit scores of 600 to receive mortgage funding. Lenders are also raising the debt-to-income ratio limit.
I don't believe this is a bubble. This is a direct result of pent-up demand from buyers who have been waiting almost three years to buy. Buyers who were getting ready to buy a year ago chose to wait because of issues the country was having with the debt ceiling and there was a lack of confidence in the market. Consumers are feeling more confident now and they show that confidence in buying real estate. In some markets there just isn't enough inventory to go around. The increased consumer confidence along with the lack of new construction inventory has created a storm of demand.
The Spring housing market is off to a bit of a slow start, thanks to an extremely low inventory of homes for sale. Listings are starting to trickle onto the market, but some Realtors are struggling to find homes for their ready, willing, and able buyers.
One way to make a match in this tough market is to have an open mind about what you hope to live in -vs- what is currently on the market.
If you need an amazing contractor to help transform an ordinary home in the extraordinary home of your dreams, I can help you with that. My book of names includes talented architects, builders and designers.
Open your mind to the possibilities……let's see what we can find.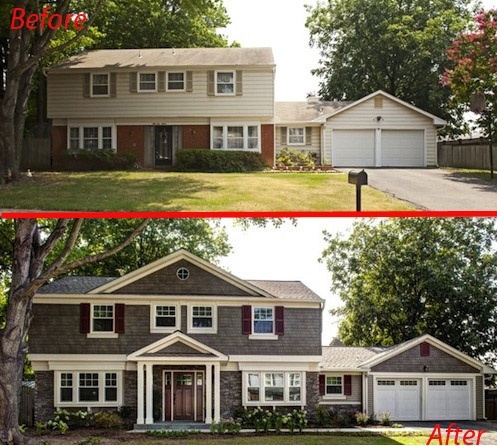 photo credit unknown – found via Pinterest
Portland Oregon Real Estate Information, House Ideas, Portland Oregon Highlights.
Caryperkins.com… Windermere Top Producer….Fun With Real Estate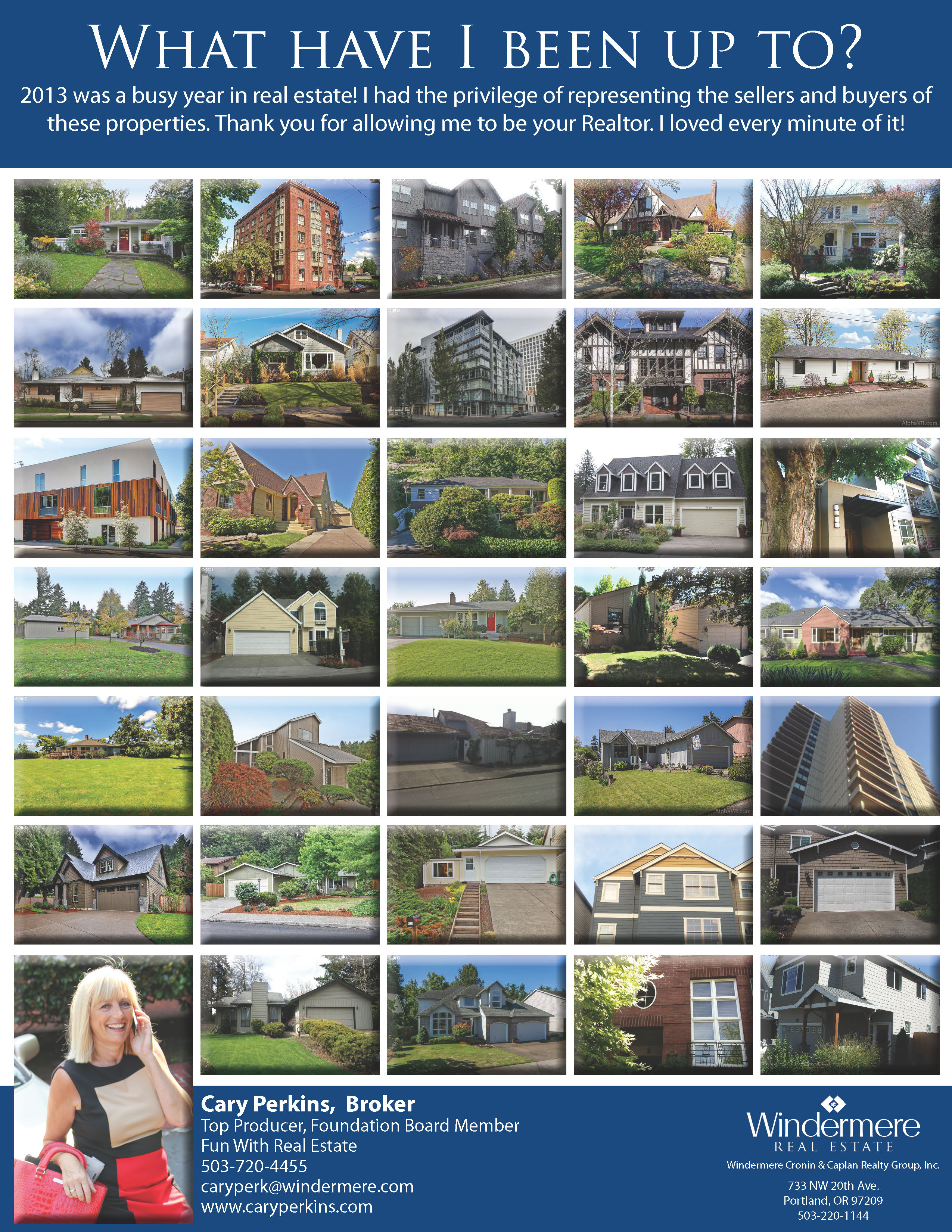 Thank you for your business and all your referrals… what a wondeful year it was.
Portland Oregon Real Estate Information, House Ideas, Portland Oregon Highlights.
Caryperkins.com… A Windermere Top Producer….Fun With Real Estate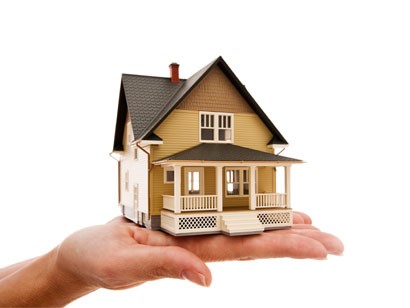 MICRO HOUSING – A micro-apartment, also known as an apodment or microflat, is a one-room, self-contained living space, usually purpose built, designed to accommodate a sitting space, sleeping space, bathroom and kitchenette within around 150–350 square feet.
"Micro housing" is fast becoming a reality in markets all across the country. For those who haven't heard much about it, micro housing is fully functional living space in a very small square footage blueprint (under 600 square feet).
Japan has been building micro housing units for years. It is now a very important part of urban markets everywhere. New York, Boston, Washington D.C., San Francisco, Chicago, Seattle and even Cleveland have micro housing product. Micro housing is also huge in Canadian markets such as Vancouver and Toronto where it is a much-needed segment of the market.
Micro housing is not only a solution for buyers who can't afford larger space. In fact, in some markets micro housing is the preferred high-demand product type for a certain segment of the population. Micro housing is generational and lifestyle-driven by Baby Boomers wanting to have a small space in urban communities and young professionals wanting to be close to work and to the urban hub. Additionally, consider that a large part of our population is single. Back in the 1950s, the United States' adult population was about 10% single. Today that number is closer to 40%. Single people require smaller living spaces than their coupled counterparts. With younger people choosing to get married later in life with higher rates of divorce coupled with Baby Boomers wanting spaces in urban areas along with young professionals – this all adds up to a much greater demand for micro housing.
Urban areas are beginning to recognize the need for micro housing in their urban centers. While in the past, a larger living area was required, in many cities across the country, planning and development departments are beginning to regulate micro housing as a separate entity. This is a clear indication that they are beginning to see the reality of its long-term place in the market and eyeing it as a solution for high-demand areas close to commerce as it also lessens the demand on mass transit the closer to work people live.
Mark my words – micro housing will become the buzz word in real estate in the next two years, just like "short sales" was when the market tumbled. Watch for many more micro housing developments to spring up in urban areas all around the country in years to come.
Portland Oregon Real Estate Information, House Ideas, Portland Oregon Highlights.
Caryperkins.com… A Windermere Top Producer….Fun With Real Estate!
This question comes up every year around this time. Things are slowing down a bit, you're thinking about family and celebrations, and yet you want to get your house sold.
Many sellers feel that the spring is the best time to place their home on the market as buyer demand increases at that time of year. However, the fall and winter have their own advantages. Here are five reasons to sell now.
Only Serious Buyers Are Out
At this time of year, only those purchasers who are serious about buying a home will be in the marketplace. You and your family will not be bothered and inconvenienced by mere 'lookers'. The lookers are at the mall or shopping on NW 23rd!
There Is Far Less Competition
Housing supply always shrinks dramatically at this time of year. The choices for buyers will be limited. Don't wait until the spring when all the other potential sellers in your market will put their homes up for sale.
The Process Will Be Quicker
One of the biggest challenges of the 2013 housing market has been the length of time it takes from contract to closing. Banks have been inundated with both purchase and refinancing loan requests. Both of these will slow in the winter cutting timelines and the frustration these delays cause both buyers and sellers.
There Will Never Be a Better Time to Move-Up
If you are moving up to a larger, more expensive home, consider doing it now. Prices are projected to appreciate by over 25% from now to 2018. If you are moving to a higher priced home, it will wind-up costing you more in raw dollars (both in down payment and mortgage payment) if you wait. You can also lock-in your 30 year housing expense with historically low interest rates right now. There is no guarantee rates will remain at these levels in years to come.
It's Time to Move On with Your Life
Look at the reason you decided to sell in the first place and decide whether it is worth waiting. Is money more important than having the freedom to go on with your life the way you planned? Will taking your house off the market now make this go any easier in the spring?
You already know the answers to the questions we just asked. You have the power to take back control of the situation by pricing your home to guarantee it sells before the end of the year .
Portland Oregon Real Estate Information, House Ideas, Portland Oregon Highlights.
Caryperkins.com… A Windermere Top Producer….Fun With Real Estate