Social Links Widget
Click here to edit the Social Media Links settings. This text will not be visible on the front end.
Did you know I used to be a florist? My mother owned a flower shop when I was growing up and one Mother's Day she just said, "Here, make an arrangement," and that was the start of my love of flower arranging. It is one of my favorite summer activities. Here are some hints for you to become adept at arranging your garden blooms.
Tip 1: Water Works
Put flowers in water as soon as you get them home. Fill buckets with tepid water, add floral preservative, and then add flowers.
Tip 2: Must Cut
Cut an inch off the stems using a sharp knife, at a diagonal so they absorb more water, especially if the flowers will sit a while before being arranged. The fresh cut will help the stems absorb water better.
Tip 3: Water Temp Matters
Warm water helps tightly closed flower heads, such as roses or ranunculus, to open fully. Leave them in water for a day or two before using them.
Tip 4: Use Foam
Use florist's foam to keep flowers in place and constantly hydrated so they last longer. Soak the foam for 15 minutes before cutting it to fit the container. Water the foam every couple of days.
Tip 5: Trim, Trim
Recut stems just before adding them to the arrangement. Strip off any leaves that fall below the water line.
Tip 6: Picking Flowers
Add large, heavy flowers first turning the arrangement as you work to ensure even placement on all sides. Fill in with smaller, airier blooms, and leave enough space between the stems so individual flowers have room to shine. Include flowers with various shapes and stem lengths.
Tip 7: Height Matters
Make your bouquet taller than its container by about one and a half times. Also, make the width balance the height.
Tip 8: Similar Colors
Mix in different textures for a monochromatic arrangement that's interesting to look at.
Tip 9: Fill-In
Save larger leaves and stems with leaves on them to fill in around the flowers. Drape some of the greenery over the container's rim.
Tip 10: Proper Placement
Keep flowers away from sunlight and heating vents. Recut stems and add water often.
Current Portland Oregon Real Estate Information,

Highlights of Portland Oregon, House Ideas

Portland Real Estate, Portland Oregon Top Producer, Windermere Top Producer, Portland Realtor, Portland Homes for Sale
Windermere Top Producer Cary Perkins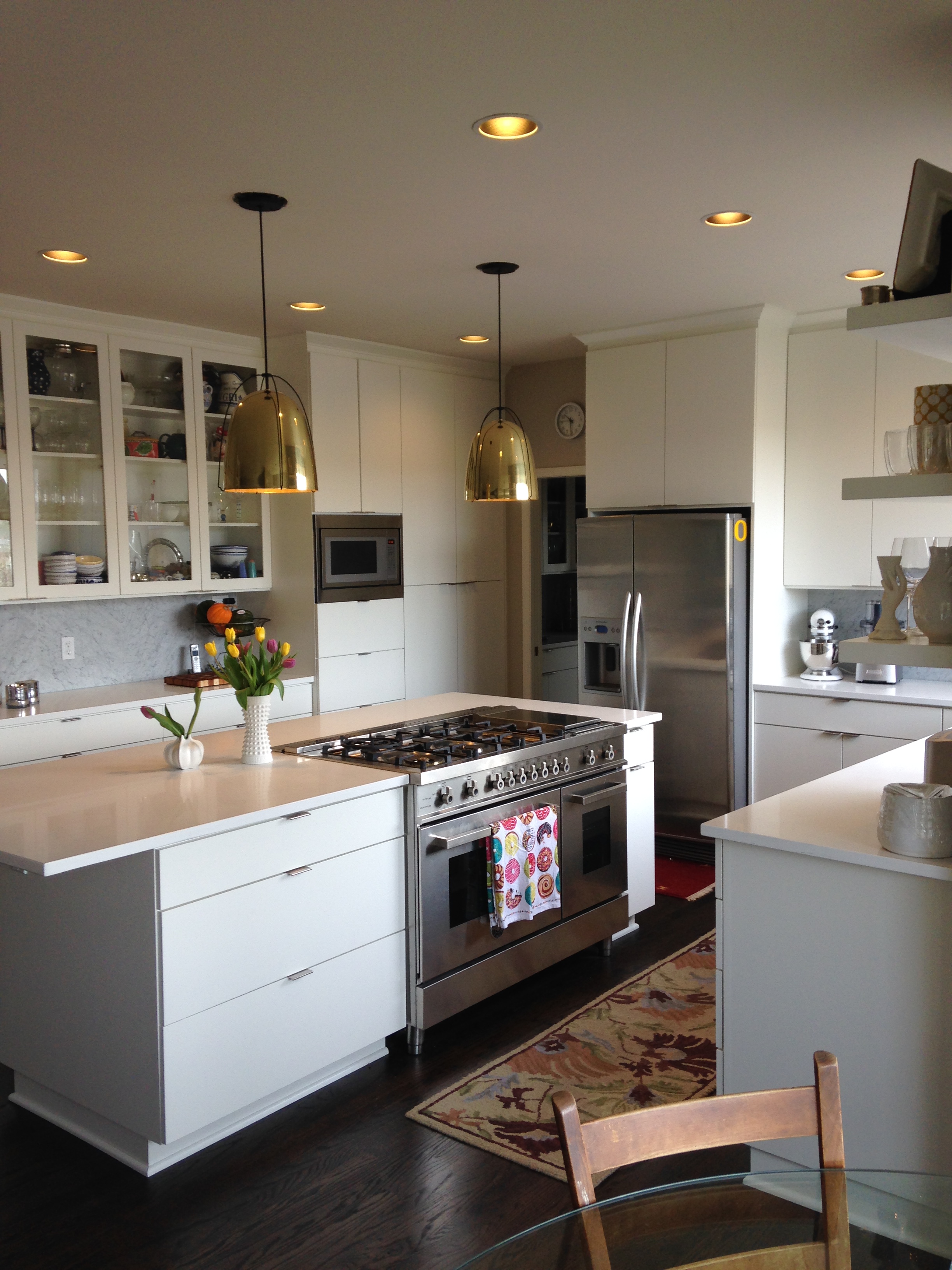 It's finally here – the day I can share pictures of our new kitchen. We've been working on it since October, and the lights finally went in yesterday, so I can post a pic!
I'm happy to talk about kitchens with you all day long! We're in love with it, and are so glad we finally pulled the trigger. Problem is, kitchens are expensive, and it's hard to dump money into your house unless you know you're either going to live there a long time and enjoy it, OR you can count on recovering your expenses.
In comes the Cost-vs-Value Report to help you decide how much to spend, and how much you'll recover.
Our kitchen remodel was mid-range, so it looks like we should recover 81.1% (if we were to sell now) and I've already enjoyed 19% worth, so I could sell now without wringing my hands.
Please enjoy my photos and call me any time to talk about your future remodeling plans, and how they will impact the sale of your home. (Sometimes it's just to talk color, finishes, or what's new in the marketplace) I can't wait to talk kitchens with you!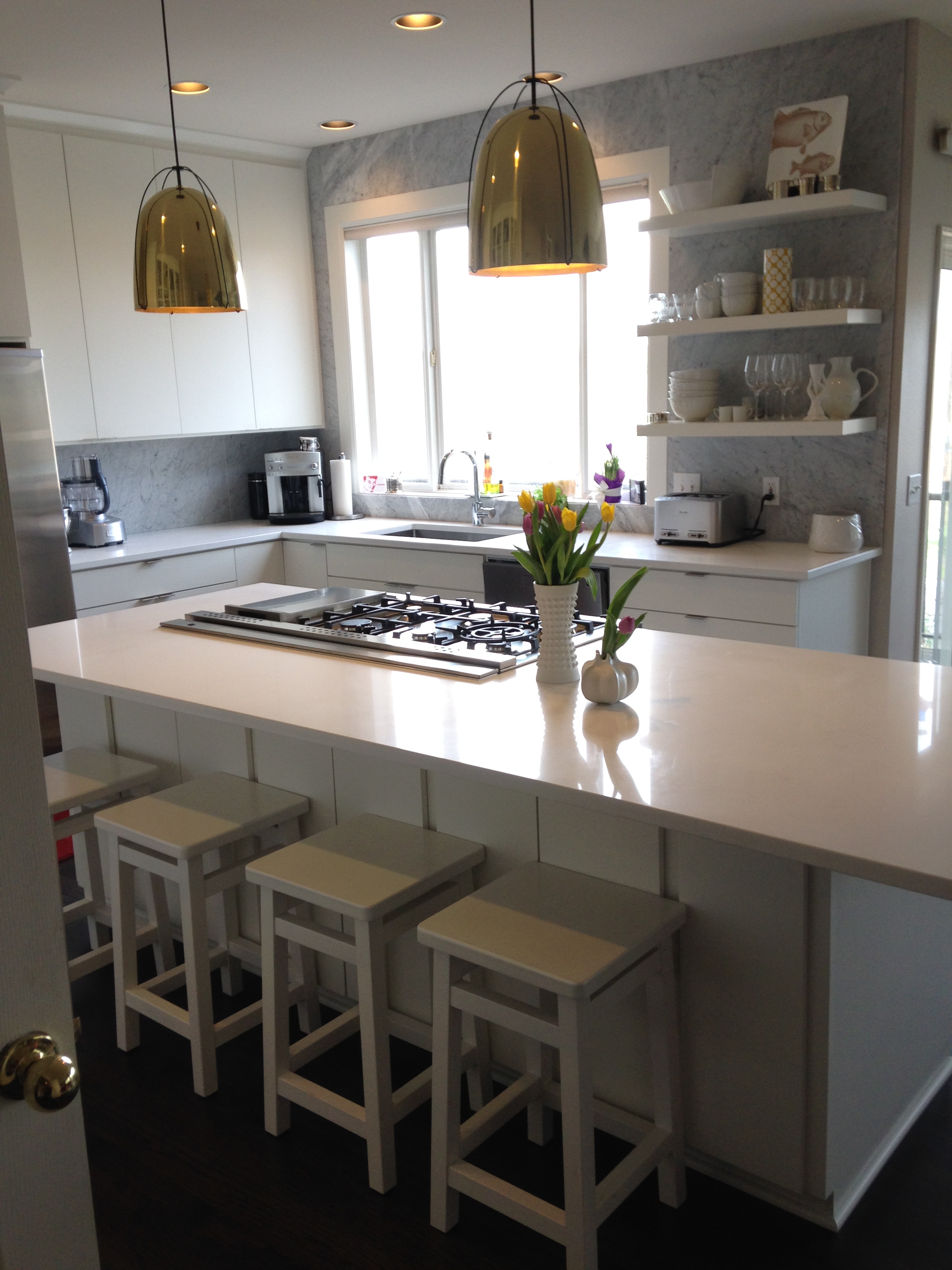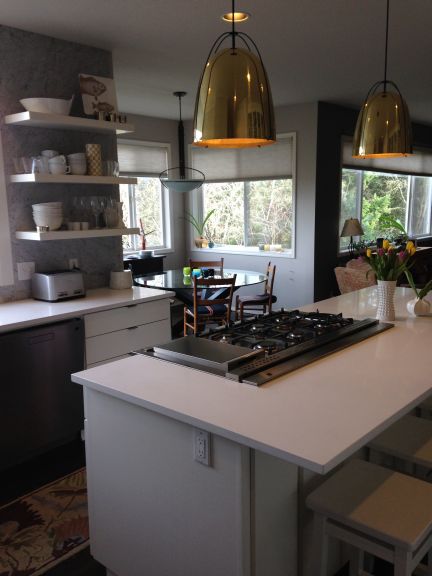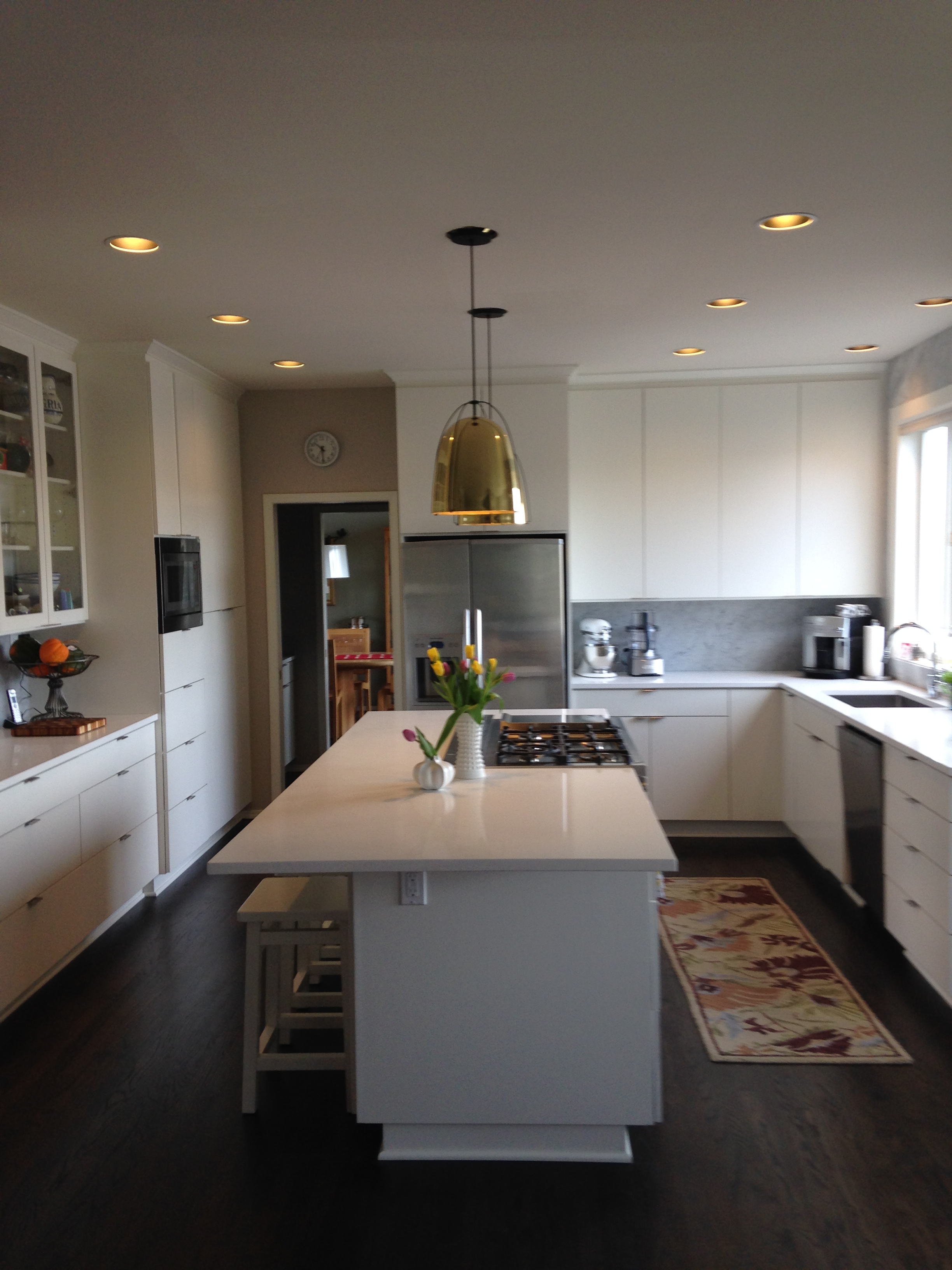 Current Portland Oregon Real Estate Information,

Highlights of Portland Oregon, House Ideas

Portland Real Estate, Portland Oregon Top Producer, Windermere Top Producer, Portland Realtor, Portland Homes for Sale
Windermere Top Producer Cary Perkins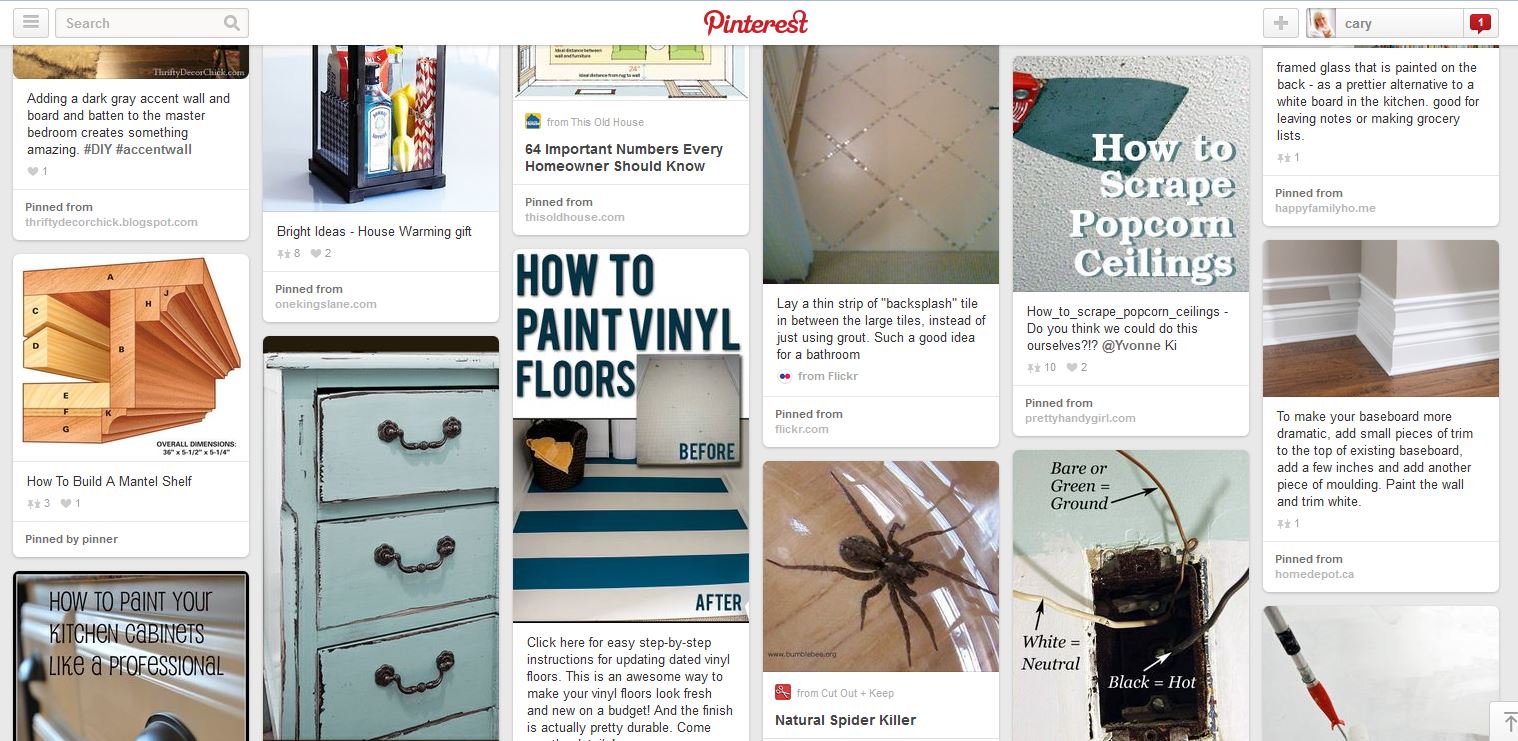 Some of my greatest ideas come from Pinterest. Painting kitchen cabinets, restoring dirty grout, adding a bathroom to the attic, and other do-it-yourself tricks and ideas are some of the many useful "pins" you'll find on my "boards".

Perusing Pinterest can be addictive, so in an effort to save you the time and trouble, I've accumulated a lot of fabulous how-to guides and home ideas.

You don't need to set up a profile to use Pinterest – simply click on the link below to access my collection.

http://www.pinterest.com/caryperk/ideas-for-my-clients/

Current Portland Oregon Real Estate Information,

Highlights of Portland Oregon, House Ideas

Portland Real Estate, Portland Oregon Top Producer, Windermere Top Producer, Portland Realtor, Portland Homes for Sale
I recently had the opportunity to view a presentation by Jonathan Hopp of Neil Kelly. He spoke to the new and exciting changes in the world of kitchens – remodeling and new construction. My favorite reference from the talk was about the fact that "backsplashes are the jewelry of the kitchen." It's true! You can have a totally neutral look and then jazz it up with a backsplash, which is often easily changable if you're ready for a new look. Read on and hear what else Jonathan has to say……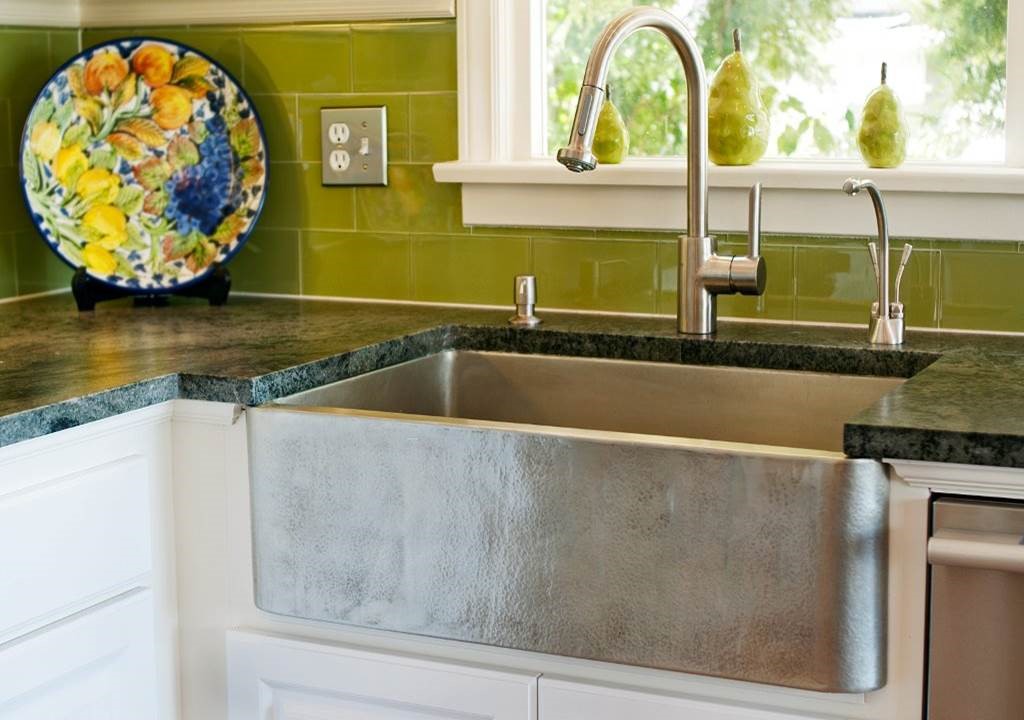 What we are seeing increasingly in kitchens is a move toward quartz materials for countertops. The advantage of quartz is that it comes in a variety of colors and patterns. Technology has advanced to create finishes that more closely resemble limestone and marble – which are two materials I would hesitate to use in a heavily used kitchen. Quartz has all the inherent advantages of granite, in that it doesn't scratch easily, is heat resistant and comes in large slabs. The pricing is similar to granite depending on the manufacturer, but you can expect that this popular product will be on the higher end of materials and well worth the price in durability and longevity.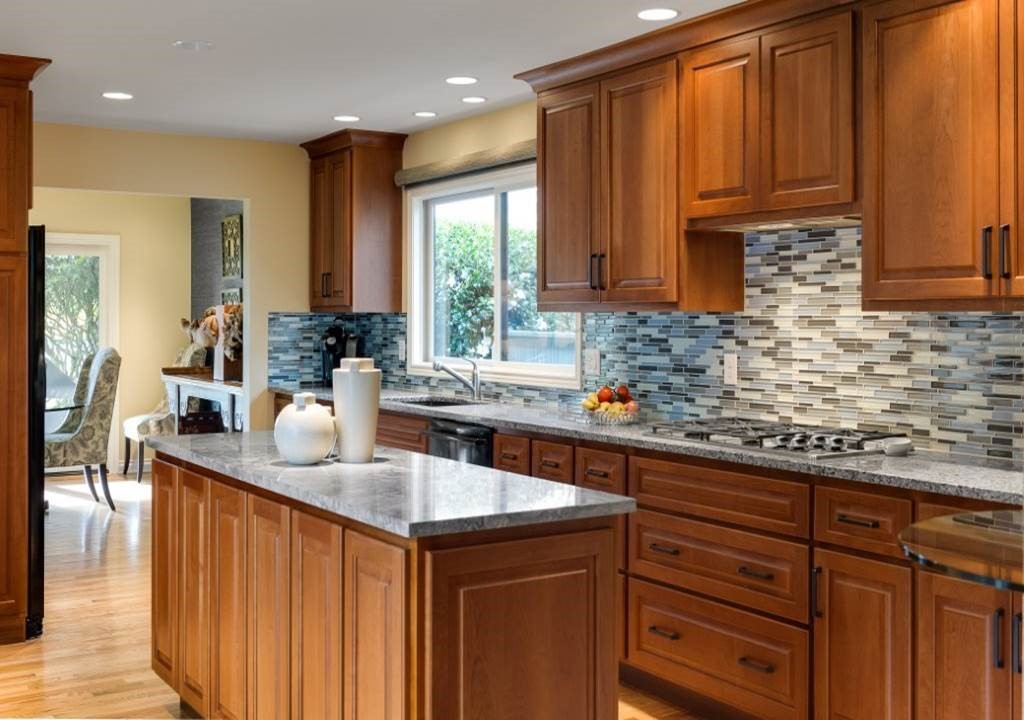 The back splash is the jewelry of the kitchen. Most commonly the counter material is more neutral in tone, and frequently is chosen to compliment the flooring material or blend with the cabinetry finishes. The back splash, however, is where designers are having fun. With literally hundreds of new products on the market, the selection is greater than ever. Manufacturing techniques have resulted in designs that weren't available only a few short years ago. I think the backsplash is one of the most important elements in determining a kitchens overall look and appearance. In rooms where everything else is neutral, the backsplash is that final item that determines a kitchen's look. I say, have fun with the backsplash. There generally isn't a large quantity, so the cost is not extreme. When you look at kitchens you will notice how much it draws the eye. And, unlike cabinets, or counter tops, it is an easy way to add style without spending a fortune.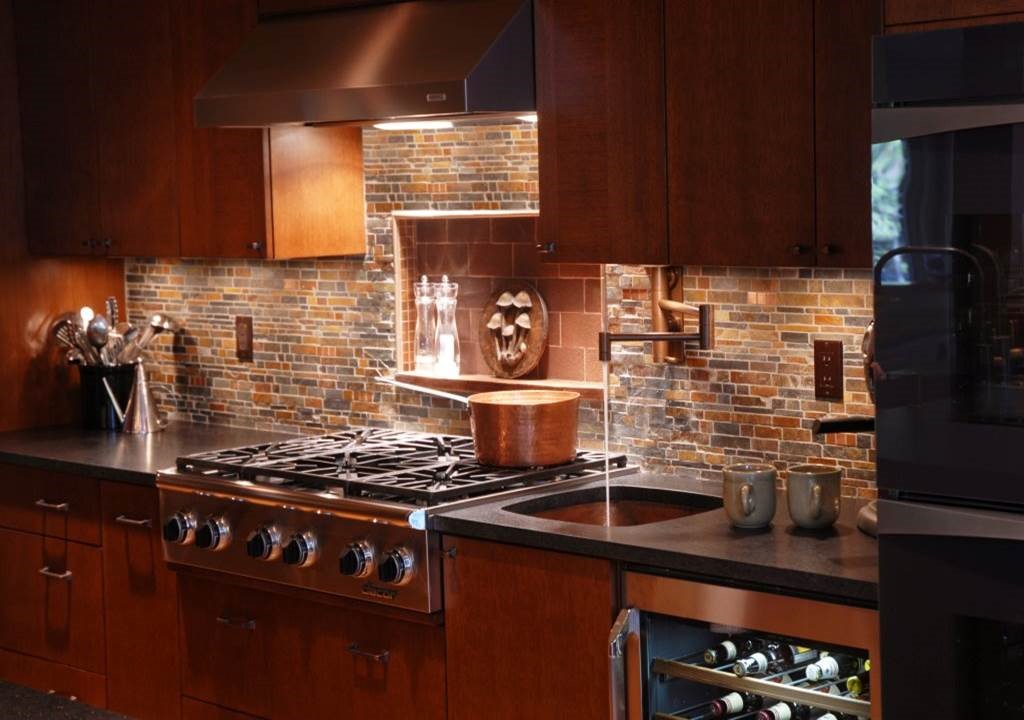 My favorite product recently is the advancement in porcelain tiles. Resembling everything from limestone to hardwood flooring, this material expands the options for durability to an entirely new level. As with other materials, the advancements in printing and fabrication have allowed porcelain tiles to achieve a new level of design. Sculptured surfaces and graining are just a start. The printing and transfer techniques now add a new realism to the material like never before. Porcelain tiles are inherently durable and can stand up to wear and tear like nothing else. The latest trend is newer sizes such as 12 x24, 24 x24 as well as smaller mosaic blends. No longer are we stuck with the ubiquitous 12" square tile.
If you'd like advice for your kitchen, please call Jonathan for a private consultation!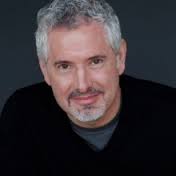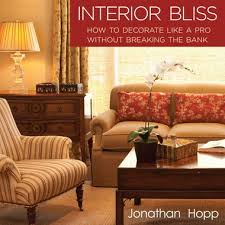 http://www.neilkelly.com/personal-pages/jonathan-hopp/
Current Portland Oregon Real Estate Information,
Highlights of Portland Oregon, House Ideas
Portland Real Estate, Portland Oregon Top Producer, Windermere Top Producer, Portland Realtor, Portland Homes for Sale
When it's this gloomy out, I need something sunny and bright to help me make it through 'til Spring.
Here are a few bright and sunshiny house photos that I've collected.  Any of these things would make me happy on a day like today.
Yellow Adirondack chairs
An amazing red rug and chairs on my porch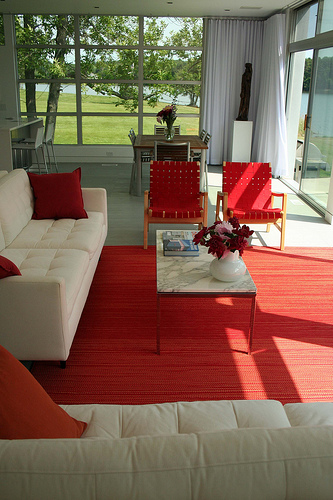 This bright orange lacquer planter with purple orchids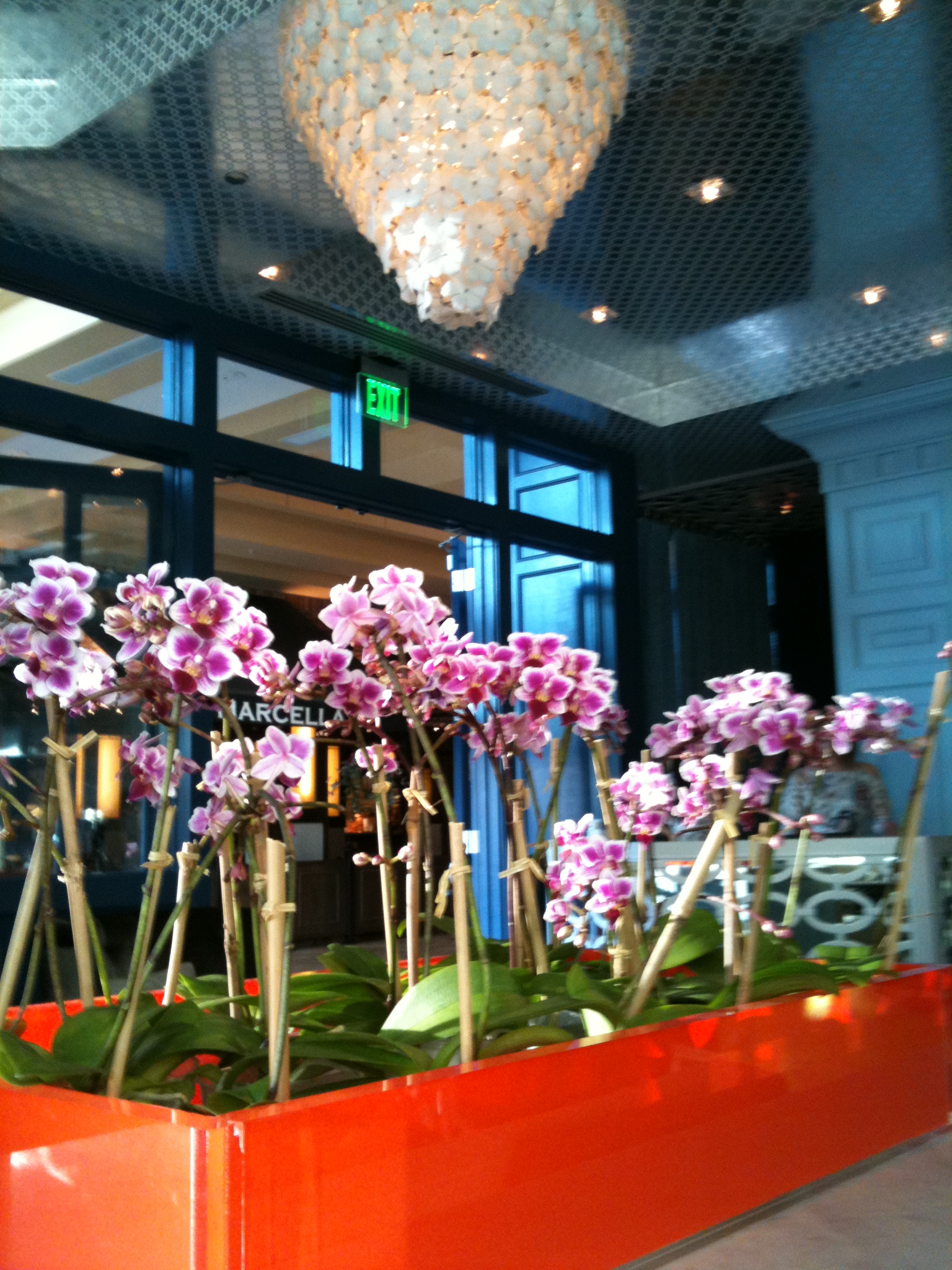 Funky kitchen tiles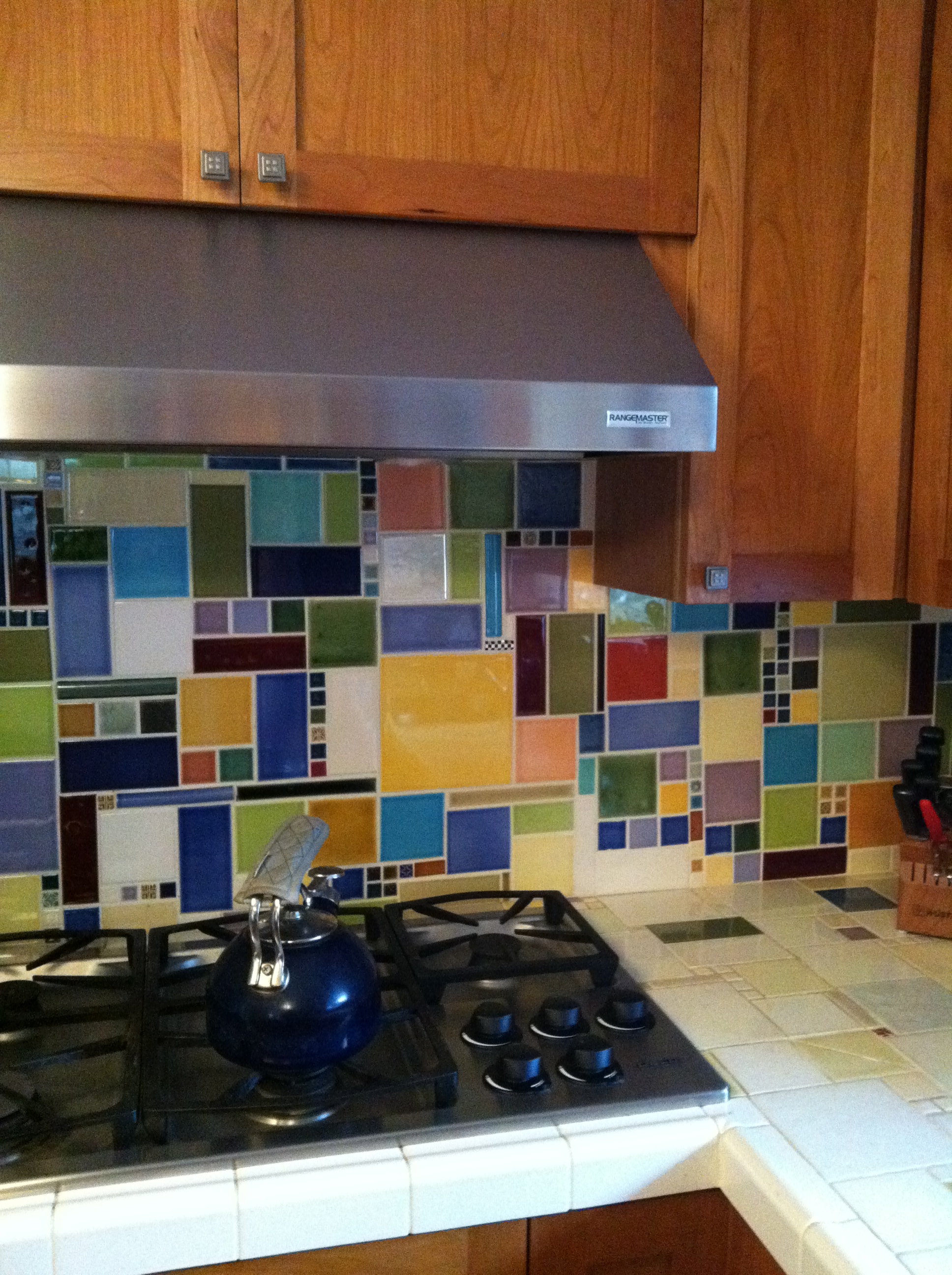 Simply adorable pillows, especially when placed on a bright settee bench
Hurry, spring!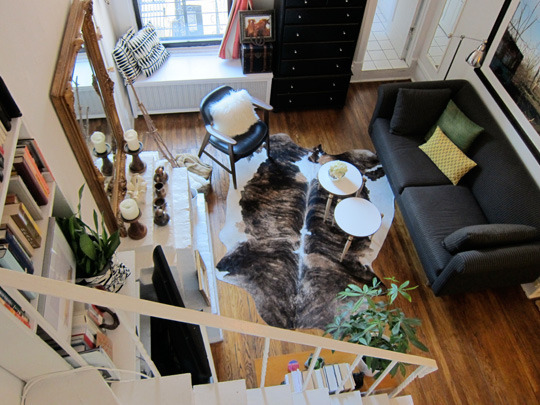 View post
So you've finally moved into your first place that you care about as an adult, and you want to really put the time and effort into making it a home, but then you start adding up the costs of doing so…
We have all been there, and although you may not have the cash roll to go on a shopping spree at all your favorite furniture stores to make your dream home just yet (and, really, when is that ever the case?), with some patience, research, and shopping in unconventional ways you can turn your first adult apartment into a breathless beauty on a budget.
Shop at Home: The first stop is your parents' home. Start hunting around the house for your favorite items or things that have been tucked in the garage for years. See what they are willing to give up. Don't just stop there — hit up immediate family and friends as well and send out an email asking if anyone has or knows of items that you need or they are getting rid of. Have them over for a nice home cooked meal to say thanks.
• Favorite Family Furniture and Heirlooms
• In the Family: The Value of Antique & Heirloom Furniture
• Antique Shopping at Mom's House
Garage, Estate Sales and Auctions: This is another place to score some one of a kind treasures for next to nothing. Check local listings or drive around town on the weekends and follow the signs.
• All About Estate Sales: A Crash Course & Tips for Newbies
• What You Need To Know: Furniture Shopping at Estate Sales
• What You Need to Know: Furniture Shopping at Auctions
TJ Maxx, Marshalls, Home Goods: All of these stores have some great finds at incredibly marked down prices and often get overlooked but they shouldn't.
They are good places to get towels and odd accessories, etc.
Ikea: Ikea has helped out many a home with keeping a modern style at good prices. If you don't have a brick and mortar store in your area you can always shop with them online.
• 5 Places To Shop For IKEA When There Isn't One Around
Thrift and Consignment: Score some great finds or bring things home that you can re-make to fit your space and style. Great way to get kitchenware, vases, rugs, and appliances, as well as furniture.
• Readers' Favorite Vintage, Thrift, & Secondhand Shops
Craigslist, Freecycle and Ebay: Look at free sections first and see what people just need to get rid of asap. Keep your DIY eye open for the stuff you might at first pass over and try to see what potential is there. If you can be patient and not rush to fill the space, you can furnish your apartment with the most incredible finds.
Just remember it's really all about your style, choices, and imagination, not about how much it costs. And lucky for you the Apartment Therapy archives are always here to help you tackle those design dilemmas and give you some inspiration along the way.

(This post is dedicated to Alex, Jackie, Jessica, Andy, Leslie, Whit, Shane, and all the other young buyers in my recent past…. you're amazing for starting so young!)
source:  apartmenttherapy.com thanks!
and source:  Shelby's Sophisticated Studio for more photos and information
Get started on those home repairs, knowing what type of return they'll have when selling your house.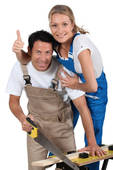 From a minor kitchen remodel & cabinet re-facing -vs- major kitchen with new cabinets, and from attics to basements, this report is a useful guide explaining what you can expect to recoup during your home sale.  If spiffing up your house will help you to enjoy it while you're living there AND you get a 91.5% return on your expense, why not call the contractor?
Also included is a link to the 2011-2012 Remodeling Cost vs. Value Report.  This has national numbers and also drilled-down data for Portland here.
As always, if you have specific questions on what you might do to improve your home for sale, I'd love to come over and take a look around.  And for fun do-it-yourself projects, visit my Pinterest page for my collection of fabulous projects.  Please check back frequently – I add new content weekly.
I had the pleasure of hearing Lucy Hardiman speak last week at our Windermere Premiere Forum. She's a highly-regarded garden designer, who gave us a great presentation of "before and after" slides of local gardens. She packed a lot of tips and ideas into the talk, and I came away motivated to get into my own garden, but also tucked away a few suggestions for you!
Her first tip was to plant your rows of low plants on a diagonal to create the effect of a larger space. So if you have a garden that runs right up to the curb, plant those rows of grasses or other low plants in clear diagonal rows to make the space appear larger. Her example also showed a large gate-like structure right at the curb, and a sidewalk that was offset from the front door, with 90 degree angles to create a sense of space instead of using a straight path. If your house sits close to the street, call me and I'll talk you through this one!
Next she mentioned a couple of trends in landscaping that you might consider. In Oregon, we love to have a place to read our book outside, even if it's raining. Top on her list was a simple overhead structure that allows you to be outside, even in the winter. A covered deck or patio, or a more elaborate structure should be considered when you're doing your landscape overhaul.  This gives you another room to delight buyers with when you sell your house!  And it's a room you and your family will really enjoy.
Less emphasis is placed on full-blown outdoor kitchens than in the past. Some people are getting rid of their lawns entirely and creating spaces that can be maintained without chemicals. She suggests you think hard about your choices before digging in.
Another idea that she loves is to connect your garden to your neighbor's. Obviously this involves a good relationship and fair gardening practices! But without a fence, one continuous, lovely landscape will make your yard look bigger and feel much more dreamy.
Think outside the zone. In other words, look to California and other climates and see what you can do with their plants there. Obviously, palm trees DO grow in Oregon – what else can you plant that's a bid different? She calls it zonal denial! I love it, and I'm jonesing for a palm tree in my front yard.
Another idea is to plant a garden that is strictly green – all the plants are evergreen, and the only color is in bulb plants that grow from spring through fall. Lots of sword ferns, and painted boulders create a very dramatic, contemporary look. In addition, try some concrete finishes and concrete textures in your garden paths, benches, and walls.
Group your pots in threes. Be sure to plant all three pots with the same plants for maximum pop. The pots can be different sizes of the same style, but the plants should be the same. Then move them around for different effects.
Outdoor rugs are huge right now, as are outdoor chandeliers. Hanging a chandelier in your covered area will make it cozy and fun!
Create mystery by leaving a little bit of a view into your front yard. If it's fully fenced, you'll miss the opportunity to create an entry to draw you into the space and you'll lose your chance to welcome visitors into the garden.
Don't forget to create paths that have 90 degree angles to enlarge the space, as you wind through the yard around the side of the house or on a narrow path. Multiplication by division! Breaking up a space into smaller spaces actually makes it feel bigger. Zigging and zagging give you the feeling of width. Try large sweeps of forest grass to fill your large planters or open areas.
Try square blocks of cement with grass or gravel in between. (She mentioned hydra-pressed pavers)
Water features are falling out of vogue – one of the negatives is that they attract critters, especially destructive raccoons. Try a small bubbling pot, or a reflecting pool.
For vegetable gardens, don't be afraid to use the front yard and even the median strip. 3/16″ x 8″ structural steel borders will last a lifetime. Flat bar steel is a great new border and terrace edging and while it's more expensive, it outlasts wood slats by a mile, and it looks cool! Core-ten steel is being used a lot now – it's more hip than the rusty steel that has a farmyard look.
We are seeing corrugated metal fencing, cool outdoor lawn accessories imported from Europe, and lots of fun, bright colors like red and orange. Outbuildings and sheds are artistic and fabulous, or can be made to match your house.
For separation from your neighbor, or to shield an unsightly view, try arbor vitae, or Italian cypress. Large groups of similar trees together sometimes promotes disease and insects, so try to mix it up! A tapestry hedge is the most beautiful way to solve these problems.
Short hedges, called baffle hedges, are a wonderful way to create definition in your yard. Try one between the vegetable garden and the grassy area.
And for more on Lucy, see lucyflora.com.
What better way to explore Portland than through pictures?  I've been collecting scenes from Portland, and have started to keep a file on a Pinterest page.  You can find it by clicking here.
Check back often, or subscribe to my Pinterest page.  You'll also find pages on mid-century love, do-it-yourself ideas, restaurants, and awesome looking spaces to dream about in your next home in Portland, Oregon.  Obviously, I'm also the person to help you find it.  I love Portland, and I'll show you nooks and crannies that will help you to love it too.