The National Association of Realtors has released the following stats for the 2nd quarter of 2012. I continue to be busy, but never too busy to help someone new.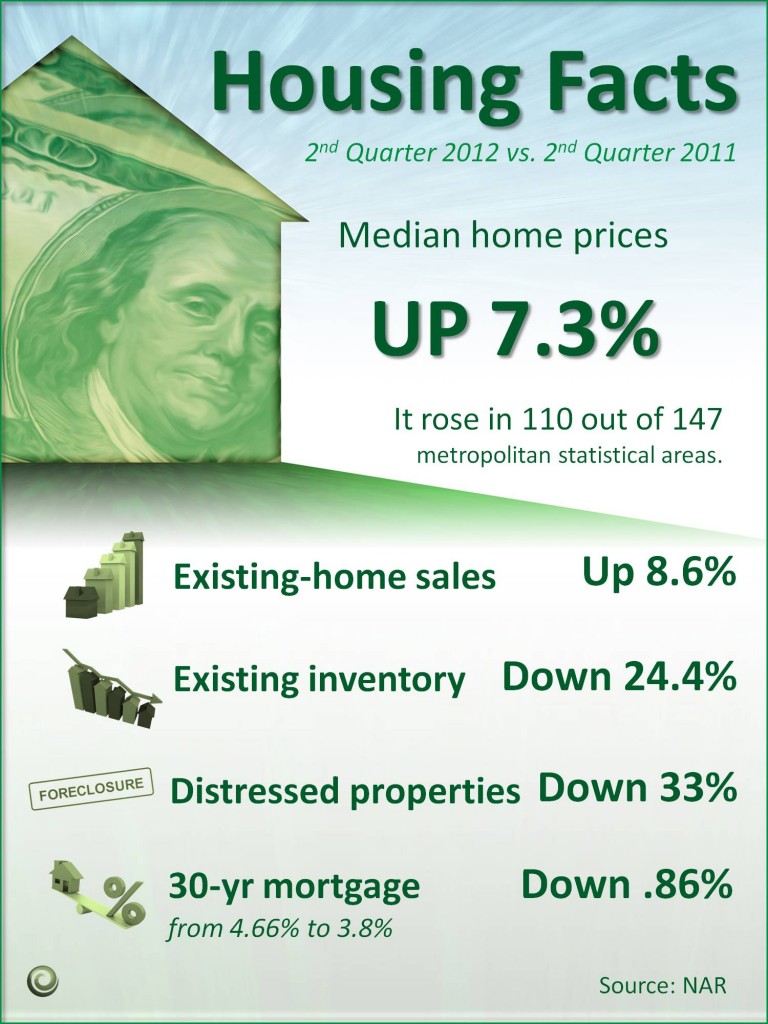 Everyone seems to be asking their professional Realtor's prediction is on where home values are headed.
 To answer this question I want to quote three separate reports that have been published in the last 60 days: the Home Price Expectations Survey (HPES), the Urban Land Institute Real Estate Consensus Forecast (ULI) and the Demand Institute's Report (DIR): The Shifting Nature of U.S. Housing Demand. Here are their projections: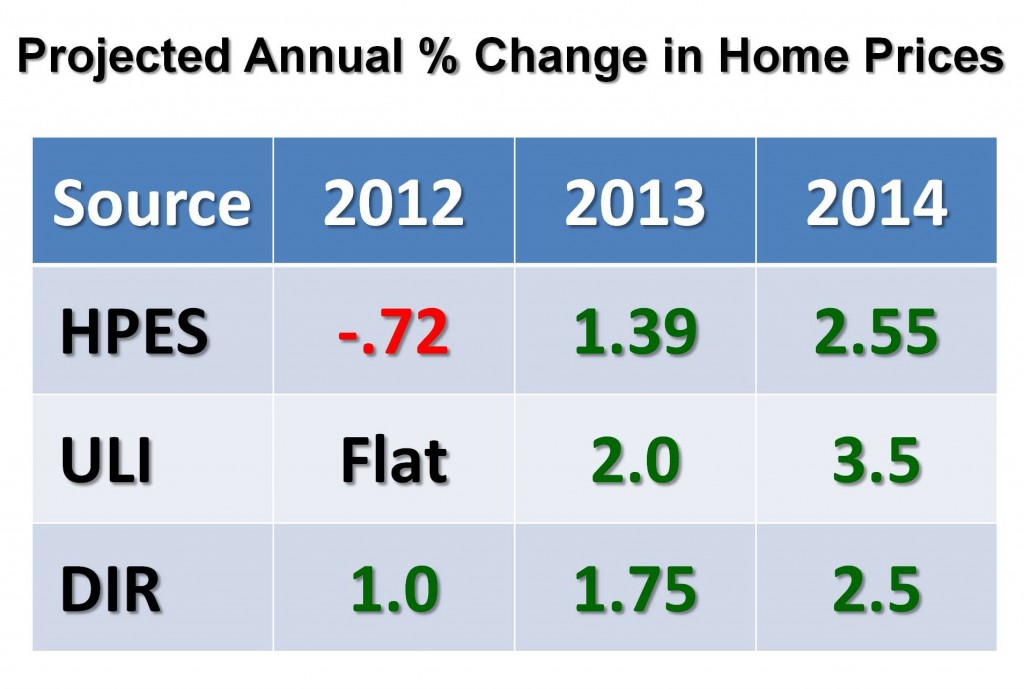 A slow but steady return is projected by all.  If you plan to stay in your house for 5 years, you can expect appreciation –  not like the good old days in the rush, but a good, modest growth at a pace that's a welcome relief after the last few years.
With thanks to the KCM Blog.
Posted on May 22, 2012 at 7:44 pm
Cary Perkins
Category:

Current Portland Real Estate Market Information, Portland Oregon, Portland Real Estate Data, Portland Real Estate Statistics
Tagged

Cary Perkins Realtor, cary perkins windermere, Caryperkins.com, Home Prices in Oregon, Home Prices in Portland Oregon, Portland OR Real Estate Market Information, What's happening in Portland Real Estate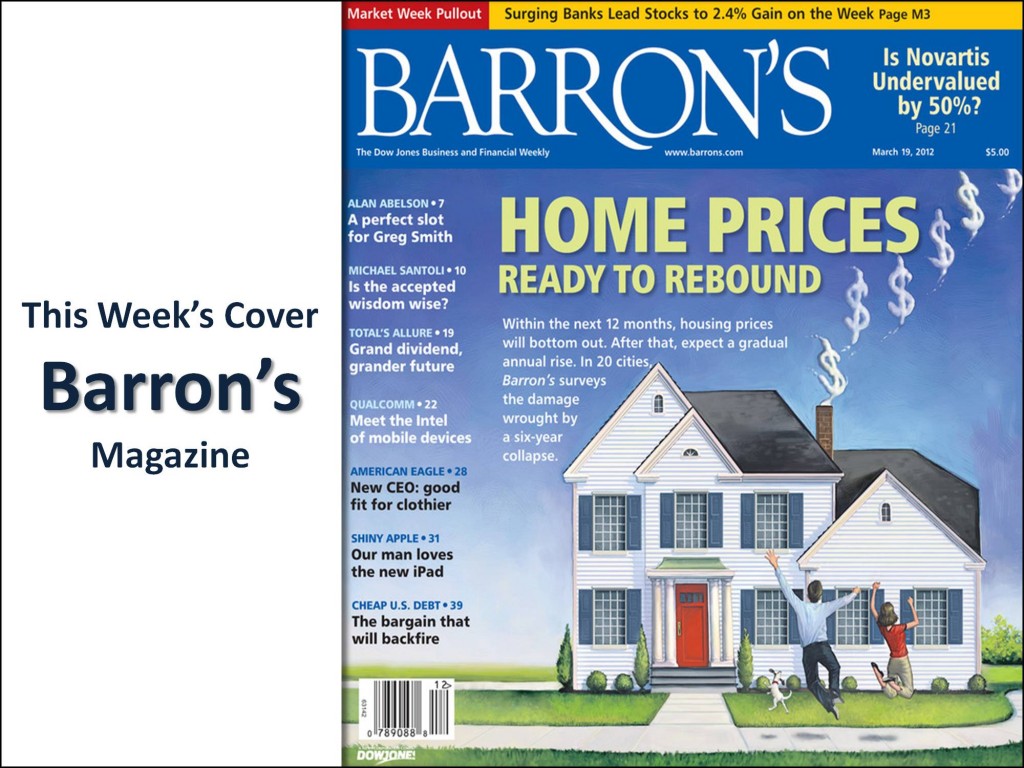 Maybe you think Realtors are being optimistic when we say that the market is coming back. We are, I believe, optimists by nature. This job isn't for the faint of heart, especially in the last few years when up to 40% of the Realtors left the business. But here is Barrons joining in our argument that we are on the mend.
Not only that, the article predicts 30% growth in the next 10 years. Payback. If you were waiting for the bottom, wait no longer. Let's go house shopping.
Posted on March 26, 2012 at 5:02 pm
Cary Perkins
Category:

Current Portland Real Estate Market Information, Moving to Portland, OR, Portland Oregon, Portland Real Estate Data, Portland Real Estate Statistics
Tagged

Cary Perkins Realtor, cary perkins windermere, Caryperkins.com, Home Prices in Oregon, Home Prices in Portland Oregon, Portland Oregon Realtor, Portland Real Estate Market, Portland Real Estate Statistics, Realtor in Portland OR, What's happening in Portland Real Estate