This article by Wannabe Portlandy (http://www.wannabeportlandy.com), offers some great suggestions for showing your friends & family around our fabulous city of Portland.
Downtown Portland – Broadway
Every year, I get requests from friends and followers to create Portland itineraries for them. This is something that I enjoy doing and I go the extra mile of even making detailed presentations for friends. Each traveler is different and so I make it a point to tailor fit the itineraries that I make for each individual personality and preference.
I recently crafted a personalized 7-Day itinerary for three of my friends and three of their kids. I am sharing the itinerary here because it might help you plan your trip to Portland too.
But first, a little bit of perspective on why I made this itinerary the way it is. First of all, my friends are world-travelers. They have been around Asia, Europe, and North America. So I wanted to suggest places that are more unique to PDX. For instance, I intentionally did not suggest for them to eat in any Asian restaurants even if this is popular in Portland. Most of my foodie suggestions are focused on good American food. Secondly, my friends were traveling with kids that are 5-years old and below. So most of the places that I have suggested are kid-friendly and places that won't require waiting in line for more than an hour.
So here it goes!
Day 1 (SUNDAY) – Welcome to Portland!

Screen Door
10:30AM – I immediately had my friends go to Olympia Provisions for brunch. Don't forget to order the Steak Eggs Benedict here. Advanced reservations is a must!
2:00PM – After brunch, I had my friends take the Best of Portland Walking Tour. This is a great crash course on what makes Portland, Portland. This tour will take you around downtown Portland's key highlights for 2 hours. Advanced reservations is a must!
5:30PM – Screen Door is a PDX foodie hall-of-famer so go here for dinner and make sure to order the buttermilk fried chicken. Tip: Screendoor opens at 5:30PM for dinner. Try to arrive at least 15 minutes earlier or else you'll end up waiting in line for a much longer time.
Day 2 (MONDAY) – Foodie Day Part 1
Guero
9:00AM – Have breakfast at Tasty 'n Sons. Make sure to order the Potato Doughut, Meatloaf Cheddar & Biscuits, Auntie Paula's French Toast, and Salmon Hash. Tip: This is a popular restaurant so try to go at least 15 minutes in advanced to line-up. Otherwise, you'll end up waiting for an hour.
10:00AM – Tasty 'n Sons is in a great quintessential Portland neighborhood called N. Williams so just walk around the area and enjoy the different stores.
11:00AM – Today is an immersion into the amazing PDX food scene so be ready to taste a lot. Have one of the best ice creams you'll ever taste in your life at Salt & Straw.
12:00NN – Portland is all about the food trucks. Head on over to Guero and order the No. 3 Torta.
2:00PM – A second snack is in order. Head on over to Pip's for some seriously amazing doughnuts. Don't forget to get the Bacon & Maple Doughnut and Matcha Tea. Tip: Pip's closes at 4PM so make sure to go before then.
4:00PM – You might be having a bit of a food coma at this point so walk it off and head on over to the Tilikum Bridge to do some brisk walking.
7:00PM – Portland is NOT about snooty fine dining. Instead, PDX is into laid back casual dining that is all about the good food. Have dinner at Le Pigeon and make sure to order the burger–it's consistently ranked as one of the best in the city. Reservation is a must!
Day 3 (TUESDAY) – The Best of Both Worlds
Multnomah Falls
10:00AM – The best part about Portland is how close it is to enjoy some natural wonders. Head on over to the Multnomah Falls and enjoy the scenery.
12:00NN – Have lunch at the Timberline Lodge and don't forget to order their 5-time awarded Clam Chowder. And after lunch, enjoy Mt. Hood for all of its majestic glory.
4:00PM – In Portland, you can be outside the city and enjoying nature one minute, then having fun downtown the next. Go to Union Way in front of Ace Hotel to do some window shopping.
6:00PM – Have dinner at Hot Lips Pizza at the Eco Trust Building. Note: Other blogs and websites will recommend other pizza places. But I specifically took my friends here because Hot Lips Pizza's concept is much more unique to Portland given its focus on Fresh, Local, Organic, Seasonal, and Sustainable ever-changing menus.
Day 4 (WEDNESDAY) – Foodie Day Part 2
The Waffle Window
8:30AM – 10:00AM – Portland is the #1 food city in America so naturally, this trip needs more than one day of pigging out. For breakfast, get waffles at The Waffle Window and a sandwich from Fried Egg I'm in Love.
11:00AM – Get some coffee from Stumptown and donuts from Blue Star
Stumptown
1:00PM – Go downtown and hit up the Food Pods
3:00PM – A second cup of coffee is in order. Head on over to Coava. Tip: Coava is near two buildings called Rejuvenationand Grand Marketplace. Walk off the carbs and do some window shopping here.
4:00PM – Have dinner & drinks at Multomah Whiskey Library. NOTE: Leave the kids at one of PDX's awesome day care areas such as PDX Play Date.
Day 5 (THURSDAY) – Wine & Beer Day
Rogue Farms
9:00AM – Today is all about wine and beer tasting. But first, have breakfast at Gravy and don't forget to order the Corned Beef Hash.
11:00AM – Do the Wine Tasting at Stoller Winery. NOTE: Not everyone can spend the day hitting up several wineries. And if you could only go to one, I recommend Stoller Winery because their concept is unique to Oregon.
12:00NN – Have lunch at Red Hill's Market
3:00PM – Visit Rogue Farms and do some beer tasting
6:00PM – Have dinner at Burgerville
Day 6 (FRIDAY) – Seasonal Activities
Wooden Shoe Tulip Farm
9:00AM – Portland has four seasons so the places that you can see and do are dependent on which month of the year you are planning to visit. Since my friends went during Spring, I had them go to the Wooden Shoe Tulip Festival.
12:00NN – Head back to the city and have lunch at Old Salt Marketplace
3:00PM – Drop by Powell's Bookstore to buy some souvenir and just get lost in the thousands of books on display
5:00PM – It's almost time to say good-bye to the city so head on over to Pittock Mansion and go straight to the garden area to enjoy an amazing city view
7:00PM – Our friends requested to have dinner at Hot Lips Pizza (that's how much they loved that place). But go and try another dinner place such as Ned Ludd.
Day 7 (SATURDAY) – The trip is over so cap it off with a trip to the Portland Saturday Market
Portland Saturday Market
Every year at this time, many homeowners decide to wait until after the holidays to put their home on the market for the first time. Others who already have their home on the market decide to take it off the market until after the holidays. Here are six great reasons not to wait: 1. Relocation buyers are out there. Companies are not concerned with holiday time and if the buyers have kids, they want them to get into school after the holidays. 2. Purchasers that are looking for a home during the holidays are serious buyers and are ready to buy. 3. You can restrict the showings on your home to the times you want it shown. You will remain in control. 4. Homes show better when decorated for the holidays. 5. There is less competition for you as a seller right now. Let's take a look at listing inventory as compared to the same time last year:
6. The supply of listings increases substantially after the holidays. Also, in many parts of the country, new construction will make a comeback in 2016. This will lessen the demand for your house.
Bottom Line
Waiting until after the holidays to sell your home may cause you to miss a very good selling opportunity!
Please call me if you'd like me to walk through your home with suggestions on how to position it in the marketplace for top dollar!
Current Portland Oregon Real Estate Information,

Highlights of Portland Oregon, House Ideas

Portland Real Estate, Portland Oregon Top Producer, Windermere Top Producer, Portland Realtor, Portland Homes for Sale
Windermere Top Producer Cary Perkin

I've observed that there are a lot fewer agents in the office this month, as a lot of clients and their real estate brokers are on vacation. Houses in certain price points are still flying off the market with multiple offers. Homes over $1,000,000 are slower than they were in the spring. I'm preparing for new listings that will hit after labor day, or early in 2015. What does this mean for you, buyers and sellers?
An easy explanation as to what's really happening is posted below. It was written by one of my favorite mentors, Denise Lones.
The spring and early summer brought a very robust real estate market in many areas and many price points. Multiple offers became the norm in many markets and agents found themselves busier than they had been in years. The market was moving, buyers were out looking and sellers who previously couldn't sell were finally getting the offers they needed to make a move possible. Pending home sales rose consistently and real estate was back in the media in a positive way.
However, agents in many areas may have noticed a slight slowdown in August prompting concern about whether the market was taking a turn downward. To answer this question I want to address some key things that we need to look at to answer that question.
HOUSING AFFORDABILITY INDEX
The housing affordability index is measured looking at median home prices, median family incomes and the mortgage interest rate. The higher the index, the more buying power a buyer has. As the index reduces, so does the buyer's buying power. The recent increase in home sale prices nationally and regionally has caused the Housing Affordability Index to decline from 196.5 in 2012 to 175.8 in 2013. It is going down even further in many areas. The West Coast has been particularly affected because of the high price gains in the past 18 months.
NEW CONSTRUCTION
Even though the market has picked up, we still have not seen enough new construction development to keep up with the demand. It is still difficult for builders to get financing and although it is better than it was, it is still not where it needs to be. That is why some areas are having such dramatic price gains; there just isn't enough inventory. In many areas we are seeing a shortage of new construction which means that prices will continue to be pushed upward if this shortage is not filled with new homes. Our new home product is built by two different types of builders: the production volume builder and the small builder. The small builder still struggles to get financing because they have not yet made up for their losses from the past economic challenges.
CONSUMER CONCERN
We have also seen recent dips in the stock market which always brings up questions and concerns for consumers, when consumers are concerned they stop buying. When consumers stop buying it creates a domino effect. As weather begins to change and kids return to school I am fully confident that the real estate market will continue to move along at a very healthy pace. Consumers will soon forget about the stock market declines and the change in the weather and they will once again settle in and put their attention back to buying or selling real estate.
WHAT THIS MEANS FOR BUYERS
Buyers who buy right now will benefit from the temporary slowdown in the market because they won't be competing with as many other buyers. Buyers who are serious need to take advantage of this temporary distraction in the market.
WHAT THIS MEANS FOR SELLERS
Sellers who need to sell right now need to get serious about their price. "Market" priced homes ARE selling and if sellers want to sell there are plenty of serious buyers out there right now taking advantage of the timing in the market.
The real estate industry is a moving market. It expands contracts, corrects and grows. Trust that any slowdown you may be experiencing is only a very temporary "breather" that is healthy for the market to take.
by Denise Lones on August 14th, 2014
Current Portland Oregon Real Estate Information,

Highlights of Portland Oregon, House Ideas

Portland Real Estate, Portland Oregon Top Producer, Windermere Top Producer, Portland Realtor, Portland Homes for Sale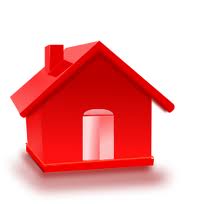 As inventory levels off, and buyers try to take advantage of the record-breaking low interest rates, Sellers are finding themselves in an advantageous position for the first time in a few years.  But that position may be short-lived.  Shadow inventory (foreclosures that the banks had been forced by the Feds to hold back to help stabilize the market) has been cleared to be put on the market very shortly…. and prices will undoubtedly go down  (it's been predicted to be around 3-5%) before we see things level off .
I met Steve Harney in Seattle at the Windermere Symposium.  He's pragmatic, crusty, and above all, SMART.  Here's what he has to say to sellers:  click this link… You may enjoy the blog, with its insight to current market conditions nationwide.  (but many click-throughs to local stats)