The Gypsy bar and restaurant on the corner of NW 21st and Irving closed in 2014, and as of this week the building is officially being torn down to make room for a new 4-story, 57-unit apartment building. In addition to the residential space, there will be 10,000 square feet of commercial space on the ground level and a 62-space underground parking garage.
Here is a look at the demolition, as seen on my walk to coffee recently: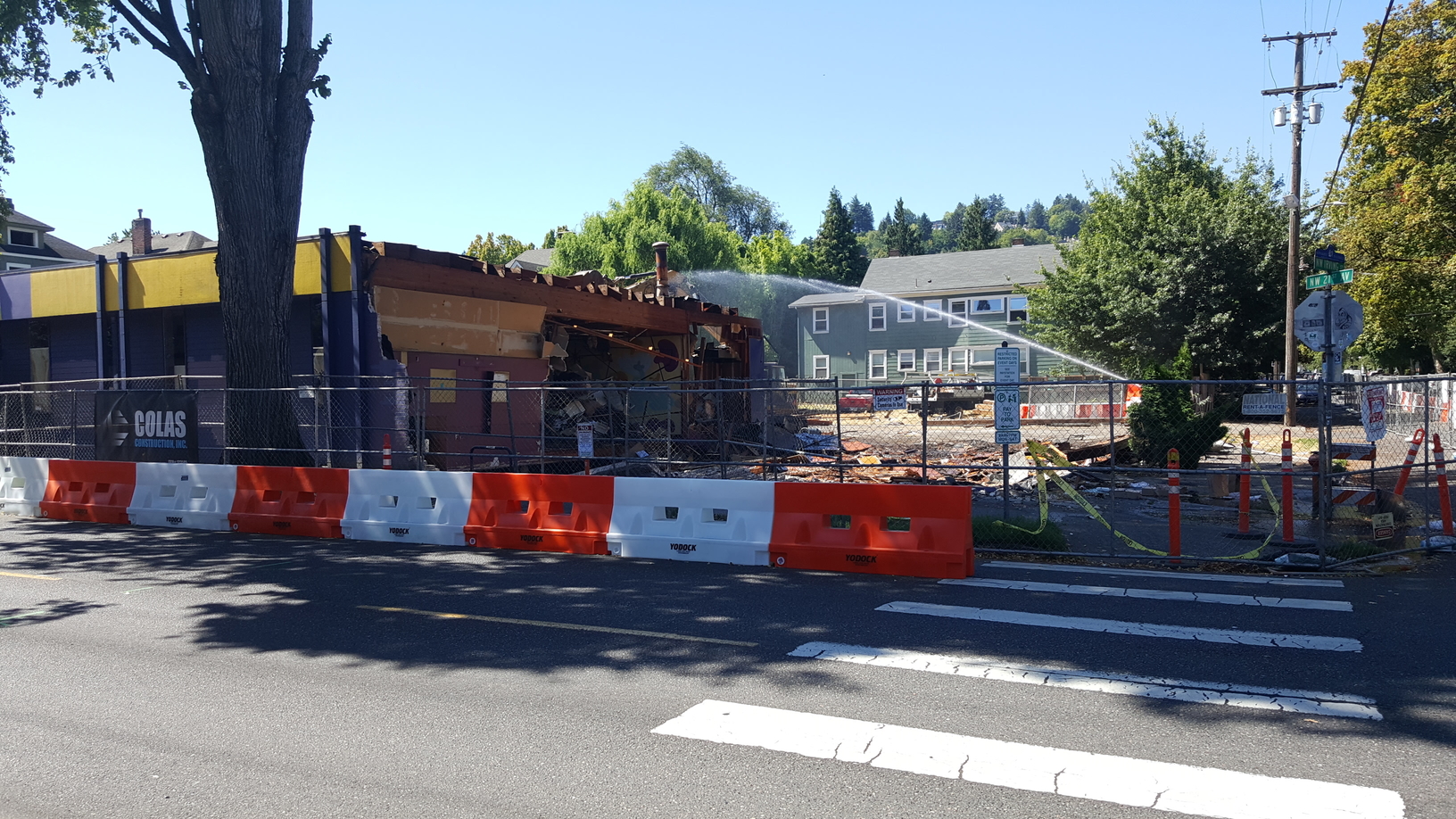 Now it's just a huge hole in the ground.
And here are the mockups of the new building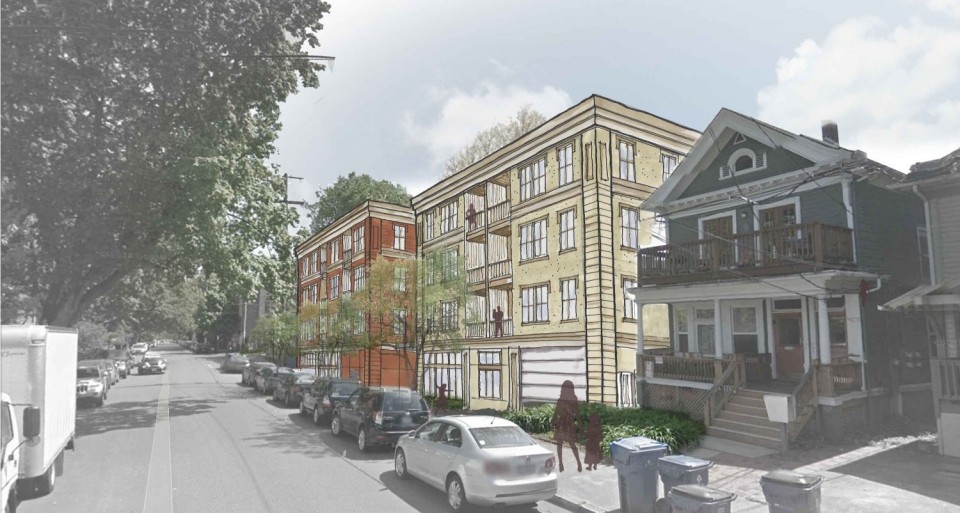 It fits in the neighborhood beautifully, though it's going to put a dent into my commute through the winter!
This article by Wannabe Portlandy (http://www.wannabeportlandy.com), offers some great suggestions for showing your friends & family around our fabulous city of Portland.
Downtown Portland – Broadway
Every year, I get requests from friends and followers to create Portland itineraries for them. This is something that I enjoy doing and I go the extra mile of even making detailed presentations for friends. Each traveler is different and so I make it a point to tailor fit the itineraries that I make for each individual personality and preference.
I recently crafted a personalized 7-Day itinerary for three of my friends and three of their kids. I am sharing the itinerary here because it might help you plan your trip to Portland too.
But first, a little bit of perspective on why I made this itinerary the way it is. First of all, my friends are world-travelers. They have been around Asia, Europe, and North America. So I wanted to suggest places that are more unique to PDX. For instance, I intentionally did not suggest for them to eat in any Asian restaurants even if this is popular in Portland. Most of my foodie suggestions are focused on good American food. Secondly, my friends were traveling with kids that are 5-years old and below. So most of the places that I have suggested are kid-friendly and places that won't require waiting in line for more than an hour.
So here it goes!
Day 1 (SUNDAY) – Welcome to Portland!

Screen Door
10:30AM – I immediately had my friends go to Olympia Provisions for brunch. Don't forget to order the Steak Eggs Benedict here. Advanced reservations is a must!
2:00PM – After brunch, I had my friends take the Best of Portland Walking Tour. This is a great crash course on what makes Portland, Portland. This tour will take you around downtown Portland's key highlights for 2 hours. Advanced reservations is a must!
5:30PM – Screen Door is a PDX foodie hall-of-famer so go here for dinner and make sure to order the buttermilk fried chicken. Tip: Screendoor opens at 5:30PM for dinner. Try to arrive at least 15 minutes earlier or else you'll end up waiting in line for a much longer time.
Day 2 (MONDAY) – Foodie Day Part 1
Guero
9:00AM – Have breakfast at Tasty 'n Sons. Make sure to order the Potato Doughut, Meatloaf Cheddar & Biscuits, Auntie Paula's French Toast, and Salmon Hash. Tip: This is a popular restaurant so try to go at least 15 minutes in advanced to line-up. Otherwise, you'll end up waiting for an hour.
10:00AM – Tasty 'n Sons is in a great quintessential Portland neighborhood called N. Williams so just walk around the area and enjoy the different stores.
11:00AM – Today is an immersion into the amazing PDX food scene so be ready to taste a lot. Have one of the best ice creams you'll ever taste in your life at Salt & Straw.
12:00NN – Portland is all about the food trucks. Head on over to Guero and order the No. 3 Torta.
2:00PM – A second snack is in order. Head on over to Pip's for some seriously amazing doughnuts. Don't forget to get the Bacon & Maple Doughnut and Matcha Tea. Tip: Pip's closes at 4PM so make sure to go before then.
4:00PM – You might be having a bit of a food coma at this point so walk it off and head on over to the Tilikum Bridge to do some brisk walking.
7:00PM – Portland is NOT about snooty fine dining. Instead, PDX is into laid back casual dining that is all about the good food. Have dinner at Le Pigeon and make sure to order the burger–it's consistently ranked as one of the best in the city. Reservation is a must!
Day 3 (TUESDAY) – The Best of Both Worlds
Multnomah Falls
10:00AM – The best part about Portland is how close it is to enjoy some natural wonders. Head on over to the Multnomah Falls and enjoy the scenery.
12:00NN – Have lunch at the Timberline Lodge and don't forget to order their 5-time awarded Clam Chowder. And after lunch, enjoy Mt. Hood for all of its majestic glory.
4:00PM – In Portland, you can be outside the city and enjoying nature one minute, then having fun downtown the next. Go to Union Way in front of Ace Hotel to do some window shopping.
6:00PM – Have dinner at Hot Lips Pizza at the Eco Trust Building. Note: Other blogs and websites will recommend other pizza places. But I specifically took my friends here because Hot Lips Pizza's concept is much more unique to Portland given its focus on Fresh, Local, Organic, Seasonal, and Sustainable ever-changing menus.
Day 4 (WEDNESDAY) – Foodie Day Part 2
The Waffle Window
8:30AM – 10:00AM – Portland is the #1 food city in America so naturally, this trip needs more than one day of pigging out. For breakfast, get waffles at The Waffle Window and a sandwich from Fried Egg I'm in Love.
11:00AM – Get some coffee from Stumptown and donuts from Blue Star
Stumptown
1:00PM – Go downtown and hit up the Food Pods
3:00PM – A second cup of coffee is in order. Head on over to Coava. Tip: Coava is near two buildings called Rejuvenationand Grand Marketplace. Walk off the carbs and do some window shopping here.
4:00PM – Have dinner & drinks at Multomah Whiskey Library. NOTE: Leave the kids at one of PDX's awesome day care areas such as PDX Play Date.
Day 5 (THURSDAY) – Wine & Beer Day
Rogue Farms
9:00AM – Today is all about wine and beer tasting. But first, have breakfast at Gravy and don't forget to order the Corned Beef Hash.
11:00AM – Do the Wine Tasting at Stoller Winery. NOTE: Not everyone can spend the day hitting up several wineries. And if you could only go to one, I recommend Stoller Winery because their concept is unique to Oregon.
12:00NN – Have lunch at Red Hill's Market
3:00PM – Visit Rogue Farms and do some beer tasting
6:00PM – Have dinner at Burgerville
Day 6 (FRIDAY) – Seasonal Activities
Wooden Shoe Tulip Farm
9:00AM – Portland has four seasons so the places that you can see and do are dependent on which month of the year you are planning to visit. Since my friends went during Spring, I had them go to the Wooden Shoe Tulip Festival.
12:00NN – Head back to the city and have lunch at Old Salt Marketplace
3:00PM – Drop by Powell's Bookstore to buy some souvenir and just get lost in the thousands of books on display
5:00PM – It's almost time to say good-bye to the city so head on over to Pittock Mansion and go straight to the garden area to enjoy an amazing city view
7:00PM – Our friends requested to have dinner at Hot Lips Pizza (that's how much they loved that place). But go and try another dinner place such as Ned Ludd.
Day 7 (SATURDAY) – The trip is over so cap it off with a trip to the Portland Saturday Market
Portland Saturday Market
The Portland Airport is about to get a little sweeter with one of my favorite foods….donuts!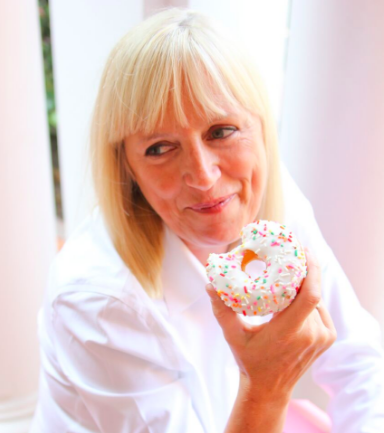 Article courtesy of Kelly Clarke, Portland Monthly
Tourists bustling through the Portland International Airport will have to make room for boxes of hard cider fritters and Cointreau crème brulee rounds atop their carry-on bags: local doughnut empire Blue Star Donuts just inked a deal to open a PDX location by November of this year. The outpost, which joins a superstar list of local businesses with airport spots, from Country Cat to Stumptown Coffee, will be located in the Oregon Market area, before travelers reach the security gate.
"I'm absolutely thrilled," says Blue Star CEO/owner Katie Poppe, who launched the chain with biz partner Micah Camden. "The Port is working really hard to create this mini Portland utopia and we're honored to be part of that." The new airport shop will stock grab-and-go half- and baker's dozen boxes of its brioche-style doughnuts, fresh-glazed single rounds, and Coava Coffee Roaster's "Blue Star Blend" drip and packaged coffee.
The expansionist-minded local chain currently boasts four Portland outposts, an L.A. shop, and a pair of locations on Tokyo. (Psst: Blue Star is slated to open five more locations in Japan come September—three in Osaka and two more in Tokyo.)
What Blue Star creation must visitors cart back to their hometowns?
"It's gotta be the blueberry bourbon basil doughnut," says Poppe, referencing the buzzed-about flavor that made cover of Bon Appétit magazine in May. "If it's gonna be your first, it might as well be a cover model."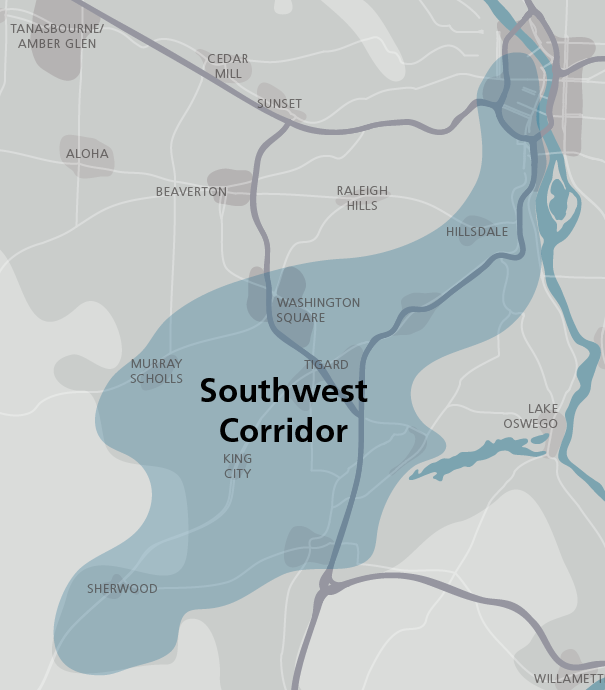 The SW Corridor refers to the large area extending from SW Portland down I-5 to Sherwood, an area which is growing quickly yet lacks public transportation options to keep up with the increasing traffic.
The upcoming SW Corridor plan includes the addition of a new Max line that would extend from the South Waterfront all the way down to Bridgeport Village, added bike lanes, bus lanes, sidewalks, and park & ride lots to help clear up the I-5 traffic.
According to Tri-Met, voters in Tigard will have the power to make this reality in the November ballot.
I'm really hopeful this next phase of Portland's light rail project will come to fruition. Traffic to and from Tigard and all around 217 is just a bear!
Take a look at this article to learn more about the project:
http://www.oregonmetro.gov/news/looking-ahead-10-questions-about-southwest-corridor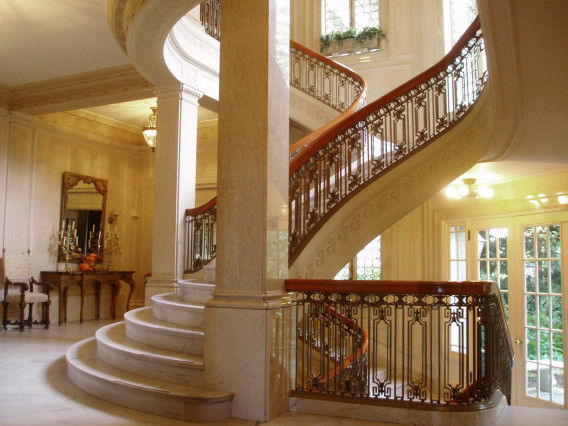 One of Portland's prettiest landmarks turns 100 this year. They started off her celebration earlier this year with free admission – so those who hadn't already been there had a free pass to the party.
The fun continues on July 13th, when the city will celebrate the centennial anniversary with a 100 Candles Birthday Party, featuring free cake on the lawn, music on the terrace, and even a vintage car show in the driveway. Bring your camera – it sounds like a picture perfect Portland day!
Later this summer, on August 14th, there will be another event – a benefit – with music, food & drinks.
Happy Birthday, Beautiful!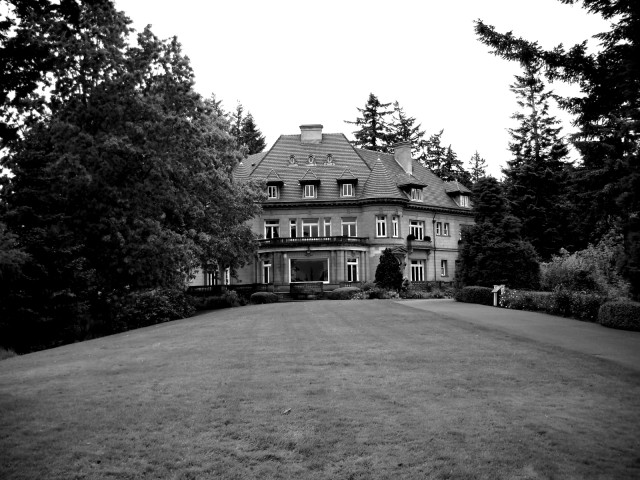 Please see the story on Portland Monthly Magazine. Photos courtesy of Portland Monthly Magazine.
I've always admired the history of the homes I've shown and sold. Sometimes when I visit a 60's or 70's home, I enjoy a great flashback to my younger days…. once I ran across the same wallpaper we had in our family room and just about melted from the happiness of seeing it again.
What's more exciting to me is to picture the people who lived there – from the time these fabulous old houses were new, and through today. Imagining the previous owners is a practice of mine – it makes seeing thousands of houses every year even more fun!
But if you want the REAL details on the history of your home, there's a great article in the Oregonian today telling you how to research the architect, the home's builder, original address and more.
Here is a re-print of the Oregonian article:
(and a link to it here)
This vintage photo is of a 1935 Birkemeier in northeast Portland. (Larry Keltner)
By Janet Eastman | jeastman@oregonian.com
on October 18, 2013
Do you wonder who else once lived in your home? Or who designed it? There are easy ways to uncover its history.
Val Ballestrem, the education manager for the Architectural Heritage Center, teaches a course on researching a house's history. He recommends these resources:
Portland Maps is a great starting point. Find the tax ID – lot and block information – and plumbing permits here, which may identify the builder, original owner and subsequent homeowners.
If the house is older than 1931, it likely had a different address when it was built. From 1931 to 1933, the City of Portland renamed some streets and renumbered house addresses. For example, SE 35th Place was originally East Marguerite Street.
Address conversion books are available at the Oregon Historical Society research library, the Portland City Archives and the Architectural Heritage Center. The website LovejoyPettygrove.com allows you to convert old addresses to new and new to old.
Once armed with names of previous homeowners or builders, tax lot information and the original address, go to The Oregonian Historical Archives (accessible through Multnomah County Library with your library card number and PIN). You might find an original real estate ad that describes the home and perhaps identifies the builder or architect.
If you know the builder or architect, additional research can uncover other structures they designed or built. Perhaps you'll even find a "twin" to your home, says Ballestrem.
Also, check out Neighborhood Association blogs such as Doug Decker's Alameda History blog, which has sections on designers Albert Hugh Irwin, Arthur J. Matot, Elwood Wiles, Frank Read, Harry Phillips, Kenneth L. Birkemeier and William B. Donahue.
Restore Oregon (formerly the Historic Preservation League of Oregon) and volunteers conducting neighborhood walking tours have additional information.
— Janet Eastman
I've just come across another VERY helpful article on Houzz.com. Please follow this link for some very helpful information on this same topic.
Portland Oregon Real Estate Information, House Ideas, Portland Oregon Highlights.
Caryperkins.com… A Windermere Top Producer….Fun With Real Estate!
According to CNN's 25 Best Places to Retire, Portland is number two!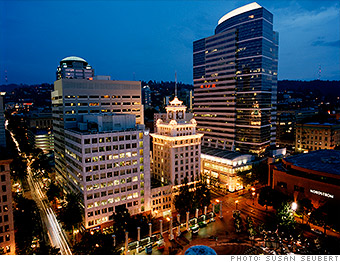 Whether you dream of retiring to a big city, small town, resort area or college town, these 25 cities offer reasonably priced homes, low crime and tax rates, quality health care, and more.
#1 Albuquerque
#2 Portland
Best if you're looking for: Big city
Median home price: $272,000
Top state income tax: 9.9%; no sales tax
Famous for its food and bike cultures, Portland is a thriving but manageable city that gives retirees easy access to just about anything.
To see a revolving door of art exhibits, performing arts, and festivals, look no further than downtown and the nearby Pearl District.
No need to leave the city for outdoor adventures; Portland has one of the largest urban forests in the country (wine country and beaches are just a short drive away). It's also home to several award-winning hospitals, including the Oregon Health & Sciences University, whose research center attracts experts and patients from around the country.
See complete data for Portland
I have helped many retirees find their dream home in the Pearl District, Lake Oswego, suburban Portland, and outlying small towns like Canby, Sherwood and Hillsboro. I've also helped a number of seniors sell their homes and find great accommodations in Senior Centers and Assisted Living. Please let me know if I can help you retire in Portland!

Regarded as one of the leading American artists of the 20th century, Mark Rothko (1903-1970) began his life in art as Marcus Rothkowitz in Portland, Ore. Having emigrated from Russia as a 10-year-old with his mother and older sister in 1913 to join his father and brothers in Portland, Rothko attended Lincoln High School and took his first art classes at the Museum Art School before going off to Yale, New York City, and beyond. This exhibition celebrates a native son whose lyrical paintings created a legacy for the world.
There are forty-five paintings , borrowed from family, the National Gallery of Art and private collectors.    A retrospective survey of Mark Rothko's paintings has never been staged in Portland, although Rothko's first museum exhibition was hosted by the Museum in 1933-34.
photo courtesy of http://faramarzsoleimani.blogspot.com/2011/02/mark-rothko1903-1970.html