Everyone seems to be asking their professional Realtor's prediction is on where home values are headed.
 To answer this question I want to quote three separate reports that have been published in the last 60 days: the Home Price Expectations Survey (HPES), the Urban Land Institute Real Estate Consensus Forecast (ULI) and the Demand Institute's Report (DIR): The Shifting Nature of U.S. Housing Demand. Here are their projections: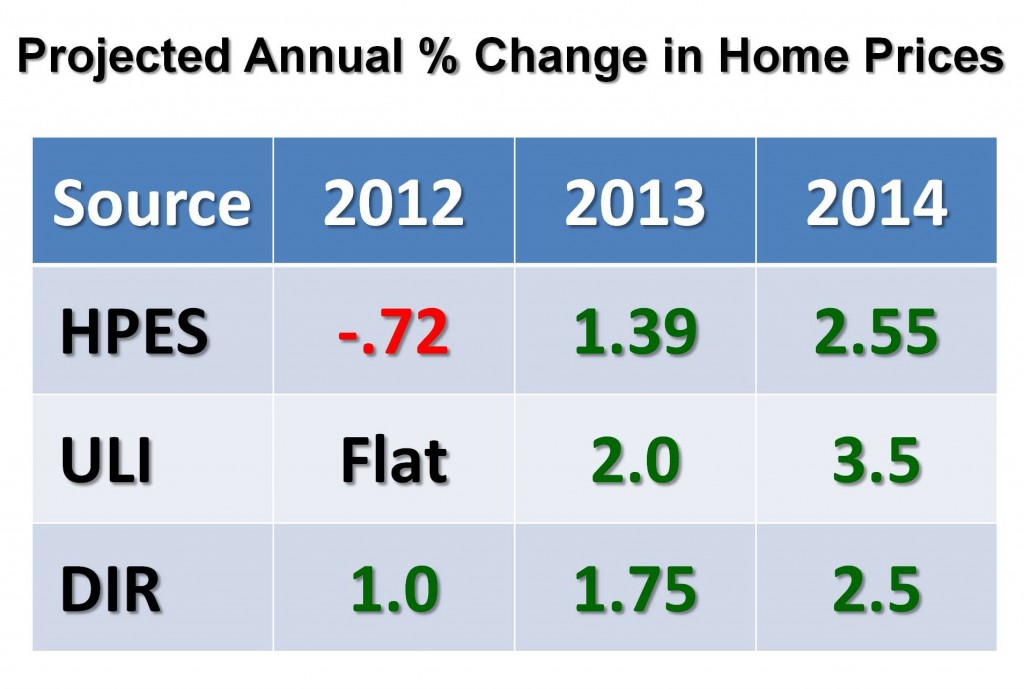 A slow but steady return is projected by all.  If you plan to stay in your house for 5 years, you can expect appreciation –  not like the good old days in the rush, but a good, modest growth at a pace that's a welcome relief after the last few years.
With thanks to the KCM Blog.