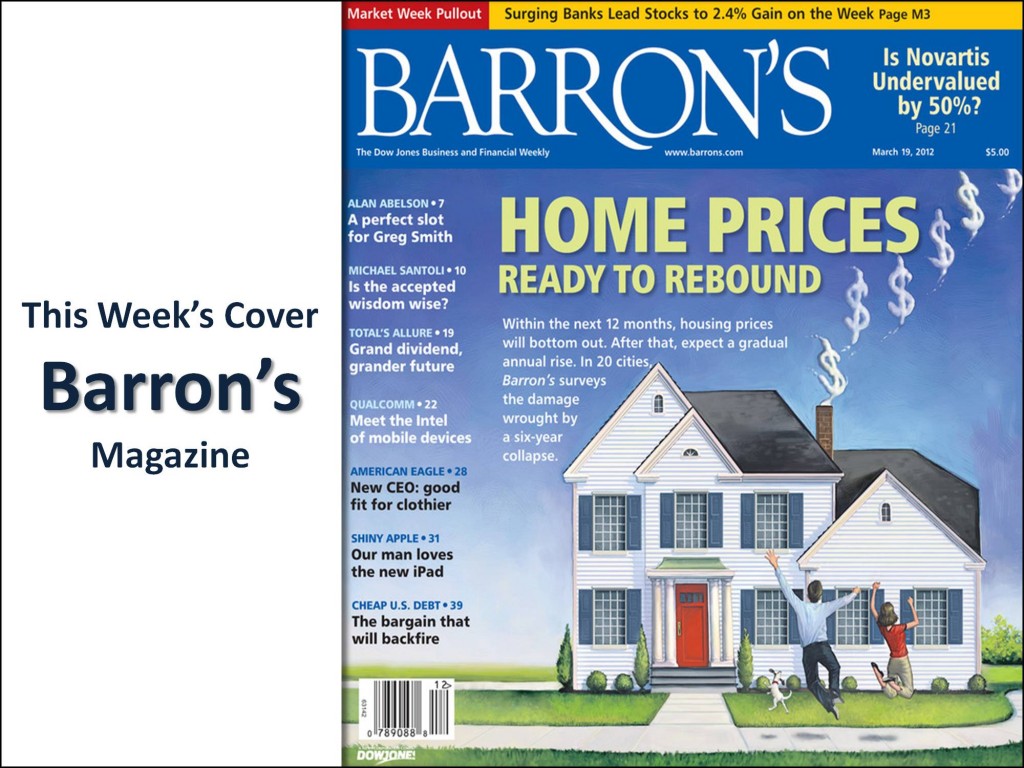 Maybe you think Realtors are being optimistic when we say that the market is coming back. We are, I believe, optimists by nature. This job isn't for the faint of heart, especially in the last few years when up to 40% of the Realtors left the business. But here is Barrons joining in our argument that we are on the mend.
Not only that, the article predicts 30% growth in the next 10 years. Payback. If you were waiting for the bottom, wait no longer. Let's go house shopping.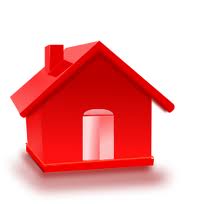 As inventory levels off, and buyers try to take advantage of the record-breaking low interest rates, Sellers are finding themselves in an advantageous position for the first time in a few years.  But that position may be short-lived.  Shadow inventory (foreclosures that the banks had been forced by the Feds to hold back to help stabilize the market) has been cleared to be put on the market very shortly…. and prices will undoubtedly go down  (it's been predicted to be around 3-5%) before we see things level off .
I met Steve Harney in Seattle at the Windermere Symposium.  He's pragmatic, crusty, and above all, SMART.  Here's what he has to say to sellers:  click this link… You may enjoy the blog, with its insight to current market conditions nationwide.  (but many click-throughs to local stats)
Beginning January 1, 2013, a new 3.8 percent tax on some investment income will take effect.  Since this new tax will affect some real estate transactions, it is important to clearly understand the tax and how it could impact your transaction.  If's a complicated tax, so it's hard to predict how it will affect every buyer or seller.
To get you up to speed about this new tax legislation, the NATIONAL ASSOCIATION OF REALTORS® has developed this informational brochure.
On the following pages, you'll read examples of diff erent scenarios in which this new tax — passed by Congress in 2010 with the intent of generating an estimated $210 billion to help fund President Barack Obama's health care and Medicare overhaul plans — could be relevant to your transaction.
Understand that this tax WILL NOT be imposed on all real estate transactions, a common misconception. Rather, when the legislation becomes eff ective in 2013, it may impose a 3.8% tax on some (but not all) income from interest, dividends, rents (less expenses) and capital gains (less capital losses).  The tax will fall onlywillon individuals with an adjusted gross income (AGI) above $200,000 and couples filing a joint return with more than $250,000 AGI. 
For more information, please click here.
As always, I recommend you speak to your accountant to see how this will affect your particular situation.