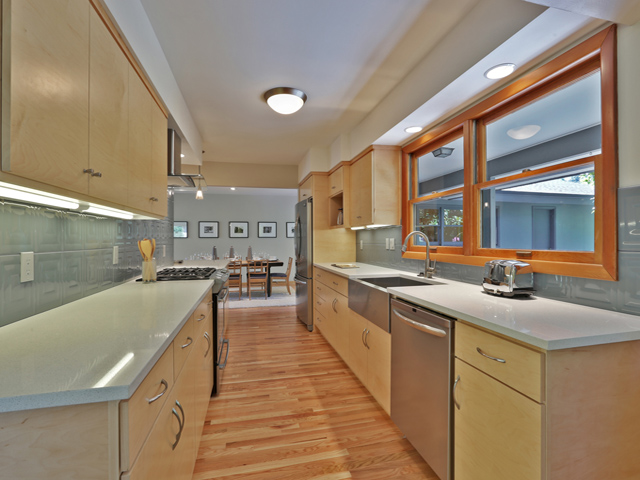 This gorgeous kitchen remodel was entirely permitted by Washington County!
When it's time to remodel or make improvements to your home, you may wonder whether you need a permit.
For many projects, having a permit from the city government is crucial because the changes to your home will then go on record with the city, plus it ensures inspectors will check for any red flags. If you were to rewire your home incorrectly, there could be potential for short circuiting and even electrocution! Also when you try to sell or refinance your home, buyers and lenders want to know that your remodels comply with building codes, so you need to have proof via the permits from the city. I'm kind of a stickler for this, so please don't try to cheat the system! It's for your protection!
How do you determine which remodels and renovations require permits? Most contractors will know ahead of time, but it's good for a homeowner to be aware and avoid fraud or future repairs. The general rule of thumb is that structural, electrical, plumbing or mechanical work will require a permit, but here's more information:
Remodeling with a Permit
When speaking with a general contractor about permits, here are some projects that will always require one or more: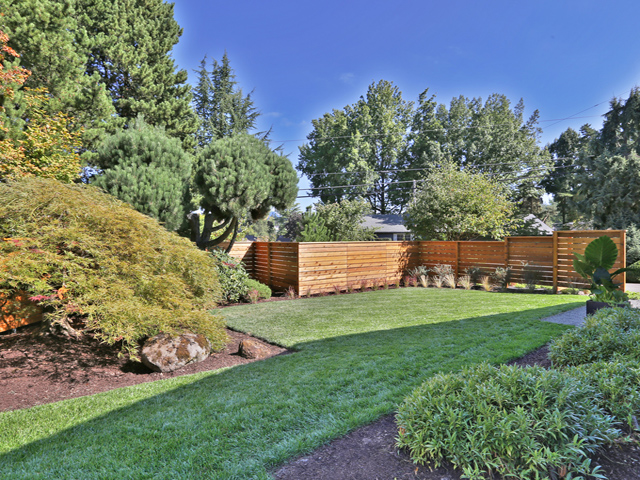 Fencing Installation or Repair: When you install or repair a fence, it's important to check with your city to see if there is a height restriction. Some cities and even suburbs have certain heights that fence height can't exceed. Be sure to have a fencing contractor check these restrictions to avoid having MAJOR headaches / corrections after the fact.
Window Installations: When you install new windows that are bigger than your old windows, a permit is required to cut holes for them. This will also include cutting holes for skylights and new doors with windows, so a window professional will need to acquire those permits.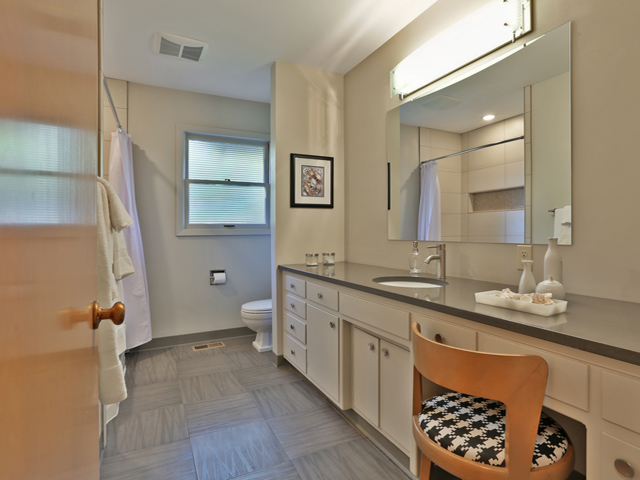 Plumbing and Electrical Work: When installing or replacing plumbing, you will most likely need a permit. The same rule applies when installing or replacing electrical wiring
Electrical Changes: Whether it's an outlet, switch, ceiling fan or overhead lighting. The cases where you won't need a permit include smaller projects like repairs and light fixture installations.
Structural Changes: When you make any kind of structural changes to your home, the contractor will need to get a permit. This may include changes to the load-bearing walls, balconies, decks, porches, roofs or foundation flooring.
Heating Maintenance: If you replace the water heater, you heating contractor will need to get a permit. Changes to the ventilation system, gas and wood fireplaces and ducts will also require a permit. This does not include filter changes, motor lubrication or equipment cleaning.
Additions and Remodels: Additions, new construction, remodels, repairs, replacements, upgrades and any other additions and remodeling projects totaling $5,000 or more will require a permit. This will include detached structures like garages, sheds and platforms. Exceptions to this rule include construction that's less than 200 square feet, as well as painting, carpeting and wallpaper.
Renovating Without a Permit
There will be some projects that won't require a permit ahead of time, like small plumbing and electrical projects. Other projects you can do without a permit include:
Painting and wallpapering

Installing flooring like hardwood, carpeting, linoleum or vinyl tile

Minor electrical repairs

Installing new countertops

Installing or replacing a faucet

Landscaping work
Trust in the Pros
If you aren't certain whether or not you need a permit, you should hire a professional. A pro will have the background and experience to determine if your project is extensive enough to require an inspector to check for any red flags afterward. Professionals will usually be the ones to acquire the permit, so they also know what kind of paperwork to fill out and the type of permit to obtain. Relying on a professional will allow your project to be completed in a timely manner.
Please let me know if you'd like help finding a reliable contractor, who will save you from the pitfalls of remodeling without necessary permits! I have a roster of highly capable professionals, and am happy to refer you to them – just ask!
Current Portland Oregon Real Estate Information,

Highlights of Portland Oregon, House Ideas

Portland Real Estate, Portland Oregon Top Producer, Windermere Top Producer, Portland Realtor, Portland Homes for Sale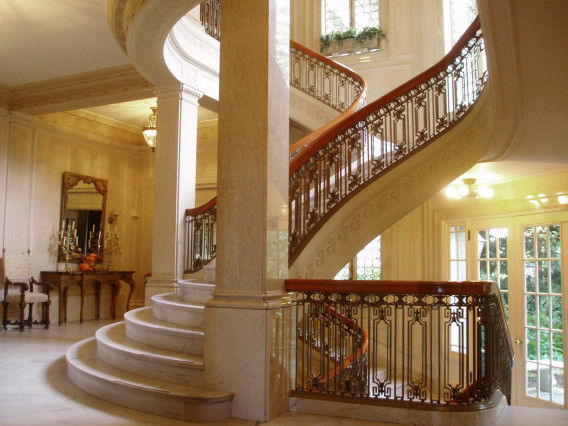 One of Portland's prettiest landmarks turns 100 this year. They started off her celebration earlier this year with free admission – so those who hadn't already been there had a free pass to the party.
The fun continues on July 13th, when the city will celebrate the centennial anniversary with a 100 Candles Birthday Party, featuring free cake on the lawn, music on the terrace, and even a vintage car show in the driveway. Bring your camera – it sounds like a picture perfect Portland day!
Later this summer, on August 14th, there will be another event – a benefit – with music, food & drinks.
Happy Birthday, Beautiful!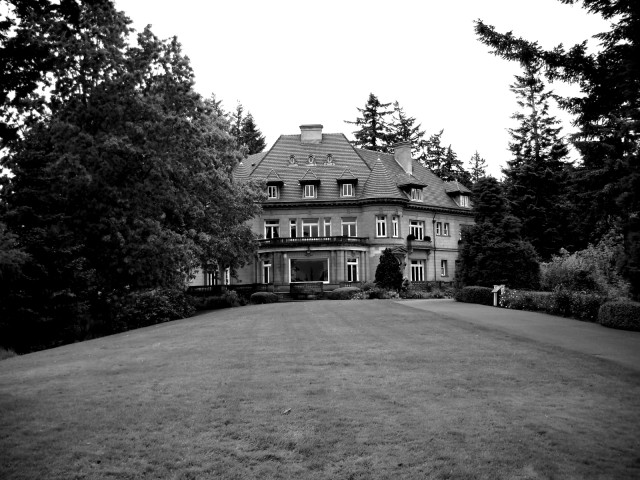 Please see the story on Portland Monthly Magazine. Photos courtesy of Portland Monthly Magazine.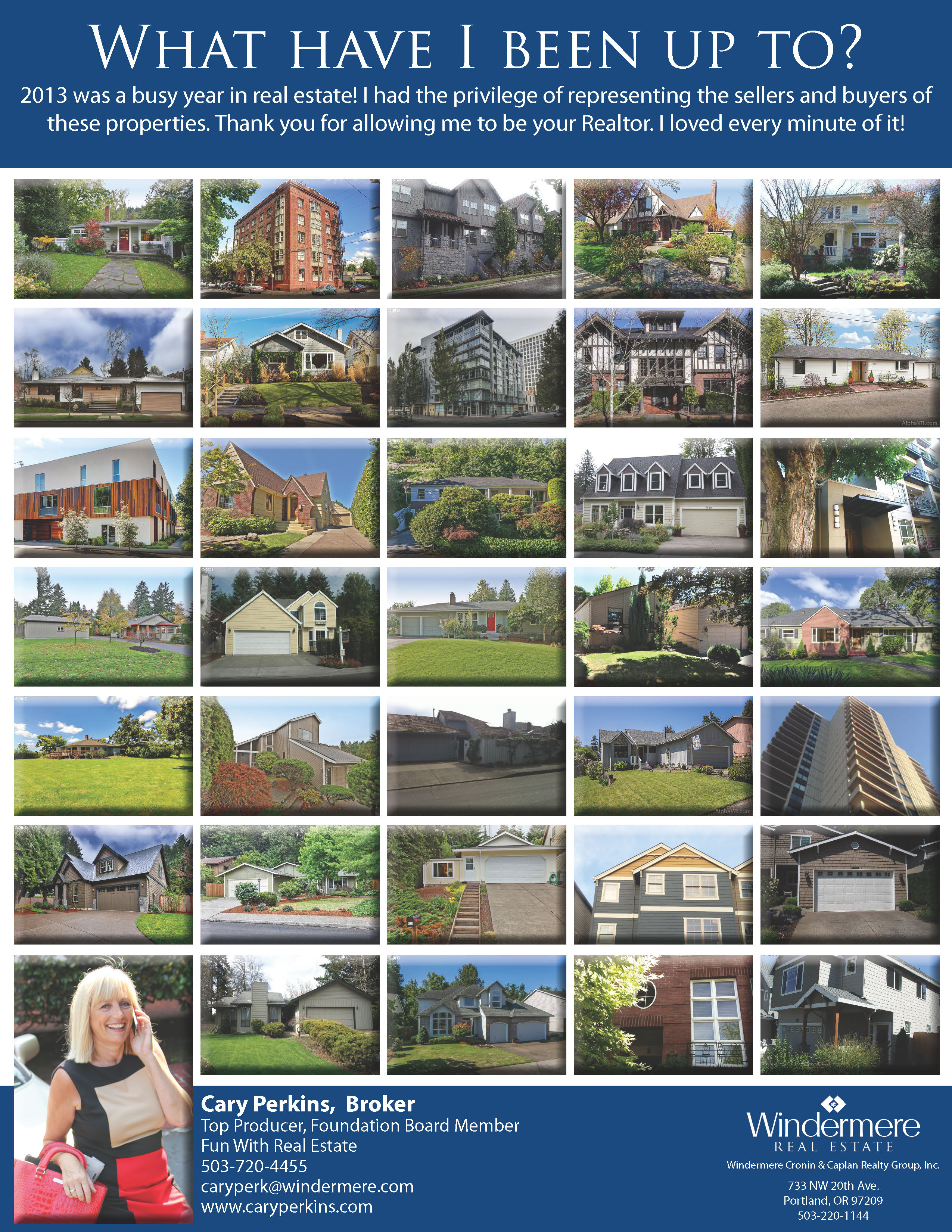 Thank you for your business and all your referrals… what a wondeful year it was.
Portland Oregon Real Estate Information, House Ideas, Portland Oregon Highlights.
Caryperkins.com… A Windermere Top Producer….Fun With Real Estate
Sometimes there is no perfect solution to providing access to the outdoors for your little furry friend. Leaving them home alone all day while you're at work can lead to accidents. Doggy day care can be expensive if you need to use it every day. But some properties just don't have perfect access – a door that leads to a fenced yard, or a spot for a doggy door that is concealed from view in your everyday spaces.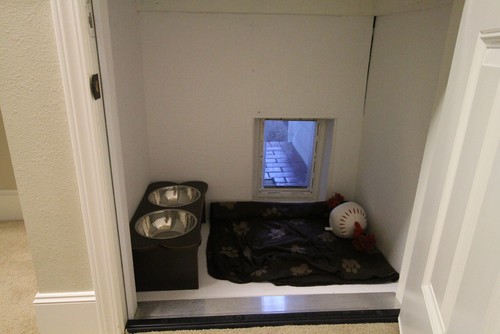 This homeowner turned an ordinary closet into a warm spot for their dog to be indoors, while giving it access to the outside as well. You can leave the door ajar when you're home, and close it when you're away. I love that this closes it off from view and everybody is happy.
photo courtesy of Houzz. Designed and built by Aloha Home Builders.
Portland Oregon Real Estate Information,
Portland Oregon Highlights.