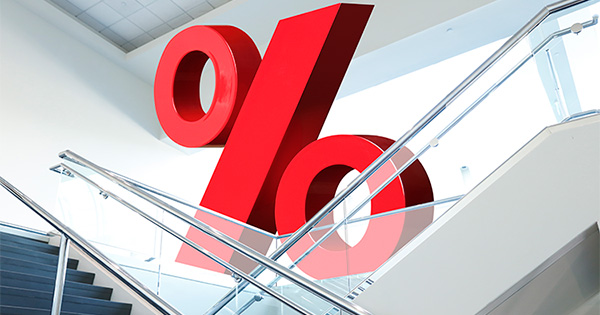 You may have heard that the Federal Reserve raised rates last week… But what does that mean if you are looking to buy a home in the near future? Many in the housing industry have predicted that the Federal Open Market Committee (FOMC), the policy-making arm of the Federal Reserve, would vote to raise the federal fund's target rate at their December meeting. For only the second time in a decade, this is exactly what happened. There were many factors that contributed to the 0.25 point increase (from 0.50 to 0.75), but many are pointing to the latest jobs report and low unemployment rate (4.6%) as the main reason. Tim Manni, Mortgage Expert at Nerd Wallet, had this to say,
"Homebuyers shouldn't be particularly concerned with [last week's] Fed move. Even with rates hovering over 4 percent, they're still historically low. Most market observers are expecting a gradual rise in home loan rates in the near term, anticipating mortgage rates to stay under 5 percent through 2017."
Bottom Line
Only time will tell what the long-term impact of the rate hike will be, but in the short term, there should be no reason for alarm.
Current Portland Oregon Real Estate Information,

Highlights of Portland Oregon, House Ideas

Portland Real Estate, Portland Oregon Top Producer, Windermere Top Producer, Portland Realtor, Portland Homes for Sale
Windermere Top Producer Cary Perkin
The Portland Airport is about to get a little sweeter with one of my favorite foods….donuts!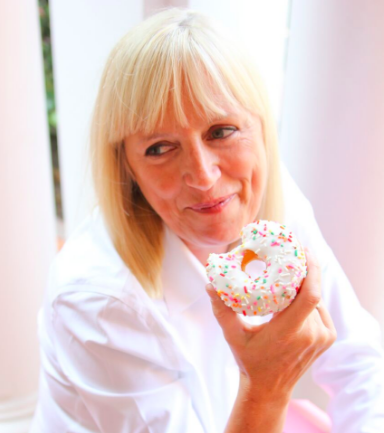 Article courtesy of Kelly Clarke, Portland Monthly
Tourists bustling through the Portland International Airport will have to make room for boxes of hard cider fritters and Cointreau crème brulee rounds atop their carry-on bags: local doughnut empire Blue Star Donuts just inked a deal to open a PDX location by November of this year. The outpost, which joins a superstar list of local businesses with airport spots, from Country Cat to Stumptown Coffee, will be located in the Oregon Market area, before travelers reach the security gate.
"I'm absolutely thrilled," says Blue Star CEO/owner Katie Poppe, who launched the chain with biz partner Micah Camden. "The Port is working really hard to create this mini Portland utopia and we're honored to be part of that." The new airport shop will stock grab-and-go half- and baker's dozen boxes of its brioche-style doughnuts, fresh-glazed single rounds, and Coava Coffee Roaster's "Blue Star Blend" drip and packaged coffee.
The expansionist-minded local chain currently boasts four Portland outposts, an L.A. shop, and a pair of locations on Tokyo. (Psst: Blue Star is slated to open five more locations in Japan come September—three in Osaka and two more in Tokyo.)
What Blue Star creation must visitors cart back to their hometowns?
"It's gotta be the blueberry bourbon basil doughnut," says Poppe, referencing the buzzed-about flavor that made cover of Bon Appétit magazine in May. "If it's gonna be your first, it might as well be a cover model."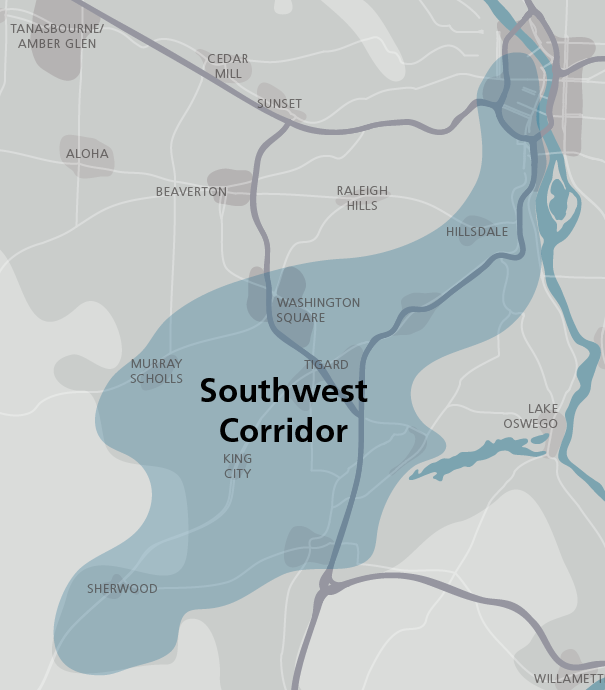 The SW Corridor refers to the large area extending from SW Portland down I-5 to Sherwood, an area which is growing quickly yet lacks public transportation options to keep up with the increasing traffic.
The upcoming SW Corridor plan includes the addition of a new Max line that would extend from the South Waterfront all the way down to Bridgeport Village, added bike lanes, bus lanes, sidewalks, and park & ride lots to help clear up the I-5 traffic.
According to Tri-Met, voters in Tigard will have the power to make this reality in the November ballot.
I'm really hopeful this next phase of Portland's light rail project will come to fruition. Traffic to and from Tigard and all around 217 is just a bear!
Take a look at this article to learn more about the project:
http://www.oregonmetro.gov/news/looking-ahead-10-questions-about-southwest-corridor
Good News for Healthy Food Lovers!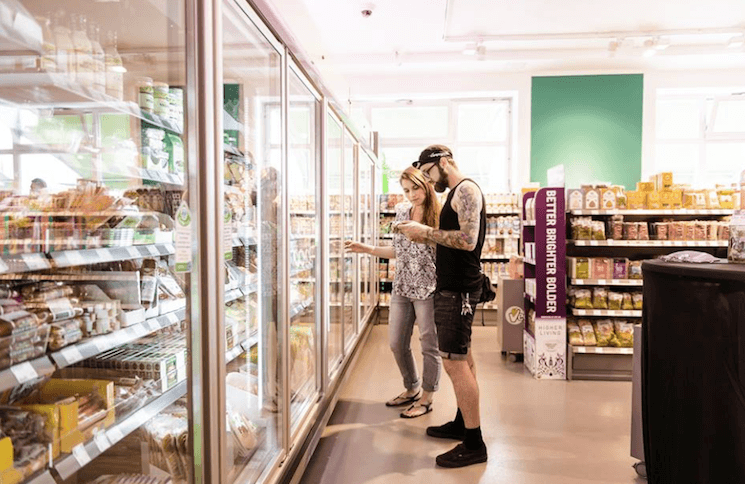 Vegan products are usually relegated to a tiny section in conventional grocery stores, but Portland, Oregon will soon be home to an entire vegan supermarket.
Veganz, the first and world's largest vegan grocery store chain, will set up shop in the famously crunchy city later this year. Along with a supermarket, Veganz also plans to open a shoe and clothing store and restaurant in Portland.
The chain was founded in February 2011 in Berlin, Germany by former Mercedes-Benz manager Jan Bredack after he found bountiful vegan options during his travels around the U.S. and Russia, German news site The Local reported.
Bredack, who became a vegan in 2009, said he found it hard to "shop normally" at home. Germany, after all, is the meat-loving home to 1,500 different types of sausages and cold cuts.
Bredack said he wants to make vegan shopping easier for everyone and noted that his stores appeal to omnivores as well, estimating that 80 percent of his customers are neither vegan nor vegetarian.
"It should be really simple," he told The Local. "People shouldn't have to cut out anything."
Veganz imports goods from 30 countries worldwide and sells thousands of vegan products, including plant milk and cream, fake meats and fish, vegan ice creams, vegan cheeses and sweets, as well as toiletries and cosmetics. You can see the incredible range of products they have at its Berlin branch here.
Currently, there are more than 10 branches across Europe, including Berlin, Frankfurt, Hamburg, Munich, Essen, Cologne, Prague and Vienna. Veganz's first branch in the UK will reportedly offer more than 6,000 vegan products.
In the video below Bredack, talks about his plans to take Veganz food products on-the-go with a food truck for festivals, music and sports events.
Although the U.S. is still heavily a nation of meat eaters—vegans make up roughly 6 percent of the U.S. population—Americans have certainly reduced their meat consumption in recent years.
Besides a growing list of health concerns, more and more people are also considering the environmental consequences of meat and animal products. That's because a Western-style diet rich in meat and dairy produce will lead to an 80 percent increase in greenhouse gas emissions from agriculture, according to Tim Redford of the Climate News Network.
A 2014 research paper from UK think tank Chatham House, Livestock—Climate Change's Forgotten Sector, explained why it may be necessary for a lot more people to go vegetarian or at least dial down their consumption of meat and dairy products.
Greenhouse gas emissions from livestock, the study said, account for about 14.5 percent of the global total, more than direct emissions from the transportation sector and more than all the emissions produced by the U.S., the world's biggest economy.
Article courtesy of : Lorraine Chow, EcoWatch
Portland Holiday Ale Festival
December 2-6, 2015
Pioneer Courthouse Square

Beaverton Tree Lighting
& Holiday Open House
December 4, 2015
4:30-6:30pm
Beaverton City Library

America's Largest Christmas Bazaar
December 4-6, 2015
Portland EXPO Center

Portland Christmas Ships Parade
December 4-20, 2015
Various Locations

2015 Portland Spirit
Cinnamon Bear Cruise
Various Dates & Times

EastBurn 2015 Ciderfest
December 5, 2015
4:00pm
EastBurn

PDX Urban Wine Tour
December 5, 2015
11:00am
Pick Up/Drop Off: EastBurn

Pacifica Annual Holiday
Warehouse Sale
December 5-6, 2015
3135 NW Industrial Street

Hip Chicks Holiday Market
December 5-6, 2015
Noon-5:00pm
Hip Chicks do Wine, Portland

Sleigh Rides on the Water
December 7-20, 2015
Caruthers Landing

Billy Gibbons and The BFG's
December 11, 2015
Doors at 7:00pm
Revolution Hall

The Great Figgy Pudding
Caroling Competition
December 11, 2015
5:30pm
Pioneer Courthouse Square

A Bubbly Spectacular
December 13, 2015
4:00-7:00pm
Pix Patisserie

2015 Holiday Concert Series
w/ Aaron Meyer
December 17-19, 2015

FestiBUS
December 15-23, 2015
7:00pm
$50 / 21+
Portland

Weekend Tea
Dec. 16, 2015 – Jan.1, 2015
2:00 & 3:00pm
Pix Patisserie

Stumptown SantaCon 2015
December 19, 2015
FREE
Tom McCall Waterfront Park

Bulletproof Stockings
December 27, 2015
7:00pm
Aladdin Theater

New Year's Eve Governor's Ball
December 31, 2015
7:00pm
The Sentinel Hotel

Brew Year's Eve
December 31, 2015
7:00pm
Aladdin Theater

Resolution 2016
December 31, 2015
6:30pm-1:30am
WaMu Theater

InspireTruth New Year's
Eve Celebration
December 31, 2015
Portland Art Museum

PORTLAND
PSU Farmers Market
Saturdays Year-round
8:30am-2:00pm
1717 SW Park Avenue

TROUTDALE
Open Air Market
Saturdays Year-round
10:00am-2:00pm
531 E. Columbia River Hw

Button Up Your Home:
Winterizing Solutions

Baby It's Cold Outside!

As the seasons change and your family migrates indoors for the winter, a lot of energy can be wasted to keep your home comfortable. Between 40 and 70% of all home energy is wasted, but we could save about half of that by buying efficient appliances and taking energy-saving measures.

The 10 Biggest Energy Users:

Water Heaters
Refrigerators
Freezers
Air Conditioners
Ranges
Clothes Washers
Clothes Dryers
Dishwashers
Portable Heaters
Lights

And here are some inexpensive solutions to consider:

Cover your air conditioner: If you can't remove your window unit, consider covering it both inside and out. Besides protecting your air-conditioning unit, these covers also help keep cold air from entering your home through the space around the air-conditioner and can be a great way to lower utility bills.

Caulk it: Small spaces and gaps around windows and pipes and wires entering the home create create energy wasting drafts that can cut the efficiency of your heating system. Most caulking products cost under $10; rope caulk, one of the easiest types to apply, sells for about $4 for 40 or 50 feet.

Block drafts: Draft blockers are foam plates that fit behind light switches and electrical outlets to reduce drafts that enter through those spaces. You can get a packet of 10 for about $3 and they're easy to install with just a screwdriver.

Install heat reflectors: These are thin sheets that fit behind radiators, to reflect heat away from the wall and into the room, thereby maximizing each radiator's energy efficiency.

Perform regular maintenance: If you have a forced air furnace, make sure to clean or change the furnace filter about once a month. Most furnaces will need to be professionally cleaned and tuned once a year.

Upgrade your thermostat: Changing your thermostat to a programmable one allows you to control the temperature in your home at different times of the day without you being home. Keep the heat off when you're out of the house and set it to turn back up before you get home. Some also have a second set of settings for weekends, when people usually spend more time at home. The thermostats range from $90 to $175, but can save 12% or more on your energy bill and pay for itself within three years.

Reflective Window Film: Place these thin, plastic sheets directly on the inside of window panes and glass doors. The film reflects inside heat back into your home, reducing the amount that is conducted outside through windows. The film costs about $10 a window and is easy to put on – it adheres to the window directly, or with the help of water from a spray bottle.

Storm Window Kits: It can be expensive to have storm windows installed throughout your house, but there is a less-expensive way to weatherproof home windows. Storm window kits consist of plastic film or sheets to cover the window. Attaching the plastic is done with tape or tacks. Prices range from about $3 to $10 per window.

Weatherstripping: Create a tight seal around all your windows to reduce heated and cooled air from escaping outside. Weatherstrips are plastic, foam, felt or rubber strips that fit around window and door frames with a self-adhesive backing. Prices vary, but average about $5 per window or door.
Thanks to Chicago Title for the fab list!
Current Portland Oregon Real Estate Information,

Highlights of Portland Oregon, House Ideas

Portland Real Estate, Portland Oregon Top Producer, Windermere Top Producer, Portland Realtor, Portland Homes for Sale
Windermere Top Producer Cary Perkin
New Restaurants of note in Portland …
The St. Jack spin-off La Moule; (look at the wallpaper!) 2100 SE Clinton
The new restaurant from former Little Bird executive chef Erik Van Kley, Taylor Railworks;
and The Zipper, a buzzing complex of micro-eateries.
The Oregonian says, "Dubbed "The Zipper," the former used car lot will be home to four micro-restaurants, a TBD bar, a "punk rock" nail salon, coffee shop and common dining room for more than 60 people by mid-March. During the warmer months, the dining area will open onto an outdoor patio with fire pits, bike parking and more.
Tenants for the space include Rua, the Vietnamese food cart in downtown Portland; Slice Pizza Company, a New York-style pizza restaurant from Randy Swerdlick, the former owner of Manhattan Pizza Co.; a to-be-named Middle Eastern food cart going brick and mortar; Bywater Grocery, a New Orleans-style sandwich shop serving a menu of overstuffed po-boys and cooked-to-order fried seafood; Seven Virtues Coffee Roasters, offering a menu of espresso drinks and grab-n-go breakfast options; and BANG!, a "Bishops meets CBGBs" nail salon. "
I'm super interested in Shift Drinks (a professional drinking establishment) at 1200 SW Morrison – There's a "nerdy" wine list, craft cocktails, and refined snacks from chef Anne Garcia.
and
Bit House Saloon – Its historic architecture and veteran staff crossed with cutting-edge mixology and booze-sourcing know-how represents a new era in Portland: that of the gourmet gastropub. Swooning over the ancient brick, cozy booths and the thought of a formidable burger followed by an adult version of the Otter Pop.
Happy Dining! I know where I'll be meeting my clients and friends for our next night out!
Please enjoy the original article by PDX Eater here.
Current Portland Oregon Real Estate Information,

Highlights of Portland Oregon, House Ideas

Portland Real Estate, Portland Oregon Top Producer, Windermere Top Producer, Portland Realtor, Portland Homes for Sale
Windermere Top Producer Cary Perkin
Many believed that when the housing market crashed, so too would the desire of American's to own a home again. Many reports have shown that, especially among younger generations, the American Dream of homeownership is still very much alive. Julián Castro, Secretary for HUD, recently summed up what it means to own a home in a speech at the National Press Club.
"Homeownership is still the cornerstone of the American Dream — a fact you can see in the lives of everyday folks. It's a source of pride. It's a source of wealth, providing both a nest and a nest egg. And it strengthens communities and fuels growth in the overall economy."
Castro appropriately named his speech, "2015: A Year of Housing Opportunity", a theme that rang true throughout.
"Opportunity is not an abstract concept – it's a path to a more prosperous life, and housing often serves as its foundation. T.S. Elliot once said that "home is where one starts from." "A home is often a primary source of wealth in a family… Having a home is generational way to pass that wealth on. We want people responsible enough to own a home to have that opportunity."
Bottom Line
"Over the years-through decades of economic downturns and wars-the American people have always held on to this Dream, and always will."
As the economy continues to improve, more and more Americans will qualify for homeownership, allowing more families to obtain the American Dream.
Current Portland Oregon Real Estate Information,

Highlights of Portland Oregon, House Ideas

Portland Real Estate, Portland Oregon Top Producer, Windermere Top Producer, Portland Realtor, Portland Homes for Sale
Windermere Top Producer Cary Perkins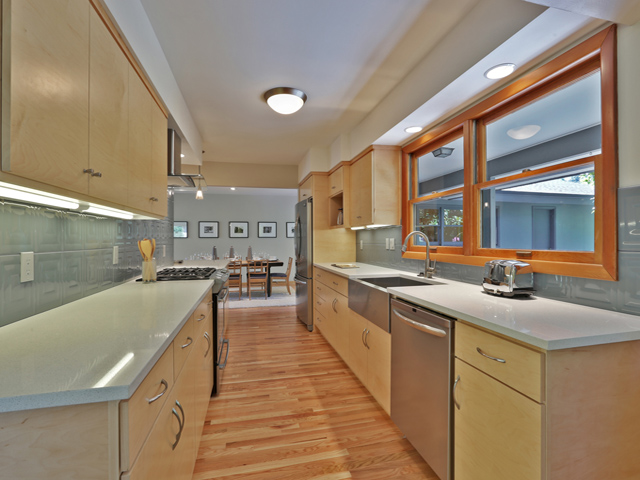 This gorgeous kitchen remodel was entirely permitted by Washington County!
When it's time to remodel or make improvements to your home, you may wonder whether you need a permit.
For many projects, having a permit from the city government is crucial because the changes to your home will then go on record with the city, plus it ensures inspectors will check for any red flags. If you were to rewire your home incorrectly, there could be potential for short circuiting and even electrocution! Also when you try to sell or refinance your home, buyers and lenders want to know that your remodels comply with building codes, so you need to have proof via the permits from the city. I'm kind of a stickler for this, so please don't try to cheat the system! It's for your protection!
How do you determine which remodels and renovations require permits? Most contractors will know ahead of time, but it's good for a homeowner to be aware and avoid fraud or future repairs. The general rule of thumb is that structural, electrical, plumbing or mechanical work will require a permit, but here's more information:
Remodeling with a Permit
When speaking with a general contractor about permits, here are some projects that will always require one or more: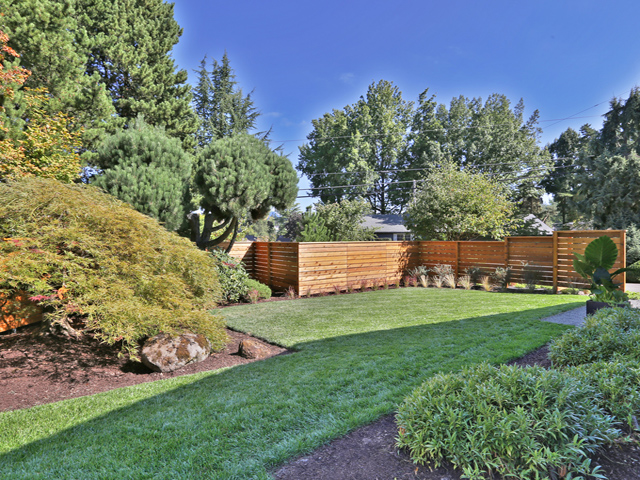 Fencing Installation or Repair: When you install or repair a fence, it's important to check with your city to see if there is a height restriction. Some cities and even suburbs have certain heights that fence height can't exceed. Be sure to have a fencing contractor check these restrictions to avoid having MAJOR headaches / corrections after the fact.
Window Installations: When you install new windows that are bigger than your old windows, a permit is required to cut holes for them. This will also include cutting holes for skylights and new doors with windows, so a window professional will need to acquire those permits.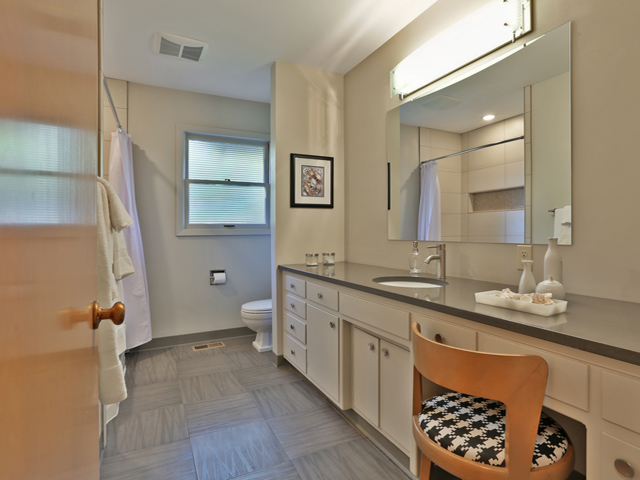 Plumbing and Electrical Work: When installing or replacing plumbing, you will most likely need a permit. The same rule applies when installing or replacing electrical wiring
Electrical Changes: Whether it's an outlet, switch, ceiling fan or overhead lighting. The cases where you won't need a permit include smaller projects like repairs and light fixture installations.
Structural Changes: When you make any kind of structural changes to your home, the contractor will need to get a permit. This may include changes to the load-bearing walls, balconies, decks, porches, roofs or foundation flooring.
Heating Maintenance: If you replace the water heater, you heating contractor will need to get a permit. Changes to the ventilation system, gas and wood fireplaces and ducts will also require a permit. This does not include filter changes, motor lubrication or equipment cleaning.
Additions and Remodels: Additions, new construction, remodels, repairs, replacements, upgrades and any other additions and remodeling projects totaling $5,000 or more will require a permit. This will include detached structures like garages, sheds and platforms. Exceptions to this rule include construction that's less than 200 square feet, as well as painting, carpeting and wallpaper.
Renovating Without a Permit
There will be some projects that won't require a permit ahead of time, like small plumbing and electrical projects. Other projects you can do without a permit include:
Painting and wallpapering

Installing flooring like hardwood, carpeting, linoleum or vinyl tile

Minor electrical repairs

Installing new countertops

Installing or replacing a faucet

Landscaping work
Trust in the Pros
If you aren't certain whether or not you need a permit, you should hire a professional. A pro will have the background and experience to determine if your project is extensive enough to require an inspector to check for any red flags afterward. Professionals will usually be the ones to acquire the permit, so they also know what kind of paperwork to fill out and the type of permit to obtain. Relying on a professional will allow your project to be completed in a timely manner.
Please let me know if you'd like help finding a reliable contractor, who will save you from the pitfalls of remodeling without necessary permits! I have a roster of highly capable professionals, and am happy to refer you to them – just ask!
Current Portland Oregon Real Estate Information,

Highlights of Portland Oregon, House Ideas

Portland Real Estate, Portland Oregon Top Producer, Windermere Top Producer, Portland Realtor, Portland Homes for Sale