Four Portland condo buildings tied up in defect lawsuits
A flood of lawsuits over allegedly leaky water pipes has tied up at least four Portland condominium buildings in court, leaving hundreds of condo owners essentially unable to sell their units until the legal wrangling is over.
Owners associations at four Pearl District and downtown Portland condo buildings are suing the supplier of valves, gaskets and other piping products used in the buildings, claiming widespread failures have caused water damage in some units and will cost millions in repairs and temporary relocations.
But for owners and would-be residents, the biggest inconvenience may come from the lawsuits themselves.
Litigation tends to cut off financing for purchases in affected condo buildings, so owners are left to find all-cash buyers. Or, more likely for many, just wait things out.
Identical products were installed in many other area buildings during the condo boom of the mid-2000s, too, meaning the current battle may only be a precursor to an even bigger fight down the road. Property managers in other buildings have notified residents they're inspecting the plumbing and examining their options.
"This is so widespread," said Brad Golik, a broker with Windermere Northwest Real Estate, said of the products. "This is something that's fairly new to Portland."
The litigation — and the threat of more litigation — has cast a pall over the Portland condo market, real estate brokers say, at a time when sales are improving and developers are once again considering new condo construction.
Ben Andrews of Willamette Realty Group said it's creating a stigma for central-city condos over what he considers a relatively minor issue.
"It seems like this is a little blown out of proportion," Andrews said. "It puts a cloud over the condo market."
'Widespread property damage' alleged
In the current case, the owners associations of the Elizabeth Lofts, the Avenue Lofts, the Benson Tower and The Edge Lofts have all filed lawsuits against Victaulic Co., a Pennsylvania company that supplied the products the owners say are failing and causing "widespread property damage." Together, the buildings comprise 621 condo units.
The associations are each seeking at least $2 million in damages, including replacing the Victaulic components, repairing earlier water damage and moving residents out while repairs are completed.
Victaulic did not return calls last week seeking comment. In court documents, the company says its suppliers should be held responsible if the parts were defective, though it denies they were.
Attorney Michelle McClure, who represents the four buildings in the lawsuits, also declined to comment, citing an expected gag order from the court.
She didn't want to talk about the possibility of other affected buildings, either, saying she couldn't discuss "potential future clients."
The associations say in filings that repairs — which will involve accessing plumbing systems through units' walls — will be invasive and messy. They're asking for damages in part to temporarily relocate residents and their belongings.
Without replacing the piping components as a precautionary measure, they say, further damages is "inevitable."
A weekslong trial is set to begin in January in The Elizabeth's case. The others come later in 2014.
And until the trials end, either in a finding or a settlement, financing may be inaccessible.
"Boom, you've got 700 units that can't be sold on the open market," said Andrews.
Secondary mortgage investors Fannie Mae and Freddie Mac often decline to buy mortgages for condo buildings involved in litigation, so many lenders won't offer them. If any do, it will be at a higher rate and typically with lots of cash up front.
The first lawsuit at The Elizabeth was filed in Multnomah Circuit Court in 2010. The others joined with lawsuits in U.S. District Court this year, with The Benson filing most recently in June.
Most homeowners who had hoped to sell will have stay put until the cases are resolved — if they have a choice. Others who have to leave, making a job change, for example, may rent out the unit, though many condo associations institute caps on the number of units that can be rented in the building.
Anyone else will have to find an all-cash buyer.
"When you remove all the potential buyers who need a loan, you're left only with cash buyers, and a cash buyer tends to be able to drive a harder bargain," said John Becker principal broker at Realty Trust Group. "They know they're the only person around to buy it."
Another lawsuit involving a Portland condo building illustrates the impact.
When the owners association at The Meriwether on the South Waterfront sued the building's developer in December 2011 over leaks and other issues, sales plummeted.
All 2012 transactions — just two-thirds the number seen in just the first seven months of this year — were made in cash, Becker said. (That suit ended was settled out of court earlier this year.)
The more recent cases may be easier on homeowners because the cost and scope of repairs is much smaller.
"The boards and the management companies totally recognize the impact this has on the owners," Becker said. "They were respectful of the impact this has on people who have to sell property."
But the litigation has put buyers on alert, said Andrews.
Rather than risk the hassle of buying at one of the affected buildings — or any built around the same time period, for fear the parts might cause a problem in the future — they're more likely to look at older buildings where it's a nonissue.
"There are a ton of buyers that are pent up, waiting on the sidelines, to see what happens," Andrews said.
Oregonlive.com 8/17/13
Portland Oregon Real Estate Information,
Portland Oregon Highlights.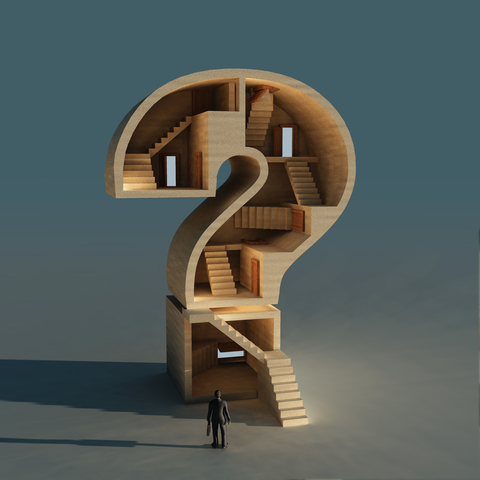 My clients are full of questions. People I meet socially are full of real estate questions. Everybody has a question about real estate. Here's a good one with a simple answer.
Q: Sometimes you have a fabulous house, priced where the market statistics tell you it should be, and there is a steady trickle of showings, but no offers. If the neighborhood is good (location) and there's nothing left for the buyers to repair and the house is clean and show-ready, (conditon) is it the price?
A: There are basically three factors in the equation. When two out of three can't or don't need to be changed, you have to look at the third.
In this case it must be the price. There is a simple 21 day formula for determining if a price reduction is in order.
1. If there are showings and perhaps an offer that didn't come together, a 3% price reduction may be in order.
2. If there are showings, but no offers, a 4% price reduction may be needed.
3. Finally, if the property is not getting any showings or offers, a 5% reduction may put you in a position to get things moving, and offers coming in.
Obviously, depending on the price range, these percentages may differ, but this is a good rule of thumb. Watch the number of showings, and after 2-3 weeks, you'll have your answer.
Contact me any time with your real estate questions!
Portland Oregon Real Estate Information,
Portland Oregon Highlights.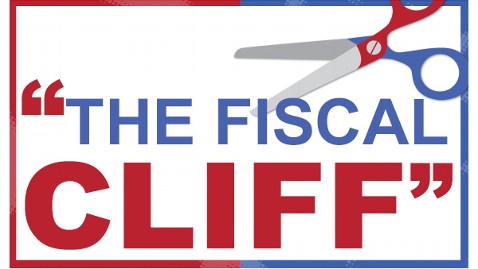 All this talk of the Fiscal Cliff has finally subsided, but what does the bill do to your bottom line? Here's how it pertains to Real Estate.
The legislation was passed on January 1, 2013, and signed into law by President Obama on January 2, 2013.
Real Estate Tax Extenders
Mortgage Cancellation Relief is extended for one year to Jan. 1, 2014 (for those who had to short sell their house – they won't have to pay tax on the forgiven debt)

Deduction for Mortgage Insurance Premiums (PMI) for filers making below $110,000 is extended through 2013 and made retroactive to cover 2012. See this page for more info.

15-year straight-line cost recovery for qualified leasehold improvements on commercial properties is extended through 2013 and made retroactive to cover 2012 (talk to your commercial broker for more info)

10 percent tax credit (up to $500 maximum) for homeowners for energy improvements to existing homes is extended through 2013 and made retroactive to cover 2012
Permanent Repeal of Pease Limitations for 99% of Taxpayers
Under the agreement so called "Pease Limitations" that reduce the value of itemized deductions are permanently repealed for most taxpayers but will be reinstituted for high income filers. These limitations will only apply to individuals earning more than $250,000 and joint filers earning above $300,000. These thresholds have been increased and are indexed for inflation and will rise over time. Under the formula, the amount of adjusted gross income above the threshold is multiplied by three percent. That amount is then used to reduce the total value of the filer's itemized deductions. The total amount of reduction cannot exceed 80 percent of the filer's itemized deductions.
These limits were first enacted in 1990 (named for the Ohio Congressman Don Pease who came up with the idea) and continued throughout the Clinton years. They were gradually phased out as a result of the 2001 tax cuts and were completely eliminated in 2010-2012. Had we gone over the fiscal cliff, Pease limitations would have been reinstituted on all filers starting at $174,450 of adjusted gross income.
Capital Gains
Capital Gains rate stays at 15 percent for those in the top rate of $400,000 (individual) and $450,000 (joint) return. After that, any gains above those amounts will be taxed at 20 percent. The $250,000/$500,000 exclusion for sale of principal residence remains in place.
Estate Tax
The first $5 million dollars in individual estates and $10 million for family estates are now exempted from the estate tax. After that the rate will be 40 percent, up from 35 percent. The exemption amounts are indexed for inflation.
As always, I recommend you speak to your accountant or financial planner to see how these affect your bottom line. Please call me if you'd like a recommended professional in these fields.
cute graphic courtesy of ABC news
Portland Oregon Real Estate Information,
House Ideas,
Portland Oregon Highlights.
Caryperkins.com
Home prices, including distressed sales, rose 4.6 percent nationwide in August compared to a year earlier, the largest year-over-year increase since July 2006. The August increase marks the sixth-consecutive monthly home price increase.
In the Portland-Vancouver-Hillsboro metro area, home prices, including distressed sales, were up 4 percent in August compared to a year earlier and up 1.1 percent compared to July. In SW Portland, the area that runs from downtown to Beaverton, and south to Tigard, prices were up over 8%.
If you'd like to know what's happening in your neighborhood, check in at caryperkins.com. I'll keep running statistics available so you know when it's time to go!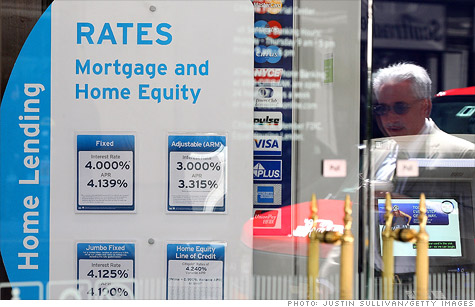 I have a feeling that we will look back on this time and wish we had bought more real estate. Prices are still declining just a tiny bit in SW Portland (though rising in other parts of town) and interest rates are still AMAZINGLY low.
Now there's even more reason to get in the game – lenders have finally reined in closing costs. They were down by 7% in the last year, thanks to Federal regulations, which are helping to significantly reduce the amount new homebuyers are paying come closing time.
The average cost of closing on a mortgage has fallen by 7.4% over the past year, according to a recent survey by Bankrate.com. At the end of June, a homebuyer looking to close on a $200,000 mortgage with 20% down paid an average of $3,754, $300 less than 12 months earlier.
Included in those costs are origination expenses, such as application fees and the cost of doing credit checks, and third-party fees, such as those paid for title searches and insurance.
The decline can be attributed to new regulations that require lenders to be more accurate when estimating closing costs for borrowers, said Greg McBride, Bankrate's senior financial analyst.
The regulation, which was put in place two years ago as part of the Real Estate Settlement Practices Act requires lenders to provide a "good faith estimate" of third-party fees that is within 10% of the actual amount the buyer will pay.
"The big drop in third-party fees indicates the lenders are doing a better job at estimating what the costs will be," said McBride.
source: NEW YORK (CNNMoney) —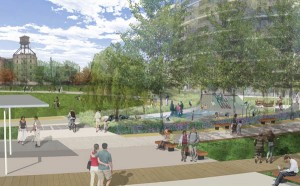 My clients in the Pearl District are going to be so excited!  Especially the ones with kids and dogs!
After more than a decade of conceptualizing, planning and designing, Fields Neighborhood Park is now under construction in the northeast end of the Pearl District.
R&R Construction this month started work on the $3.1 million project, in which a 3.2-acre parcel is being transformed into a recreational field and play area.
Fields is coming out of the master plan that first spurred creation of the Pearl's Jamison Square and Tanner Springs Park – two elaborate public spaces featuring a popular interactive water fountain, artificial wetlands and walking paths. Fields is intended to complete the recreational picture.
"I think it's going to be kind of a game-changer for the North Pearl District," said Dave Davis, president of the Pearl District Neighborhood Association.
Davis, whose condominium overlooks the park, said access to a large swath of land where residents can exercise, play softball or throw a flying disc is long overdue for the dense downtown area.
But design involved more work than plotting four corners of a field and planting some turf. Andrew Sullivan, an associate principal at the Office of Cheryl Barton, which designed the park, said the community wanted to make sure the San Francisco firm got it right.
"A lot of people know, short of something happening with Centennial Mills, that this is the last big piece of open space that is planned for this area of the Pearl," Sullivan said. "So it's their last real chance to get the park they want for their future, family or whatever their agenda might be."
Fields Neighborhood Park was designed by the Office of Cheryl Barton and will include a dog area, children's play areas and a large open space.
Sullivan said some people wanted the space to be a huge dog park, while others wanted children's play areas, and others wanted only a field. The result is a design featuring all of those elements with a motif that aims to conjure the swirling, sweeping, eddying image of the nearby Willamette River.
Sullivan said the plan is to include artistically scoured lines in the sidewalks, interactive play walls for children, permeable pavers and rain gardens to recycle stormwater. But a big design aspect will be wave-like planters and tree canopies.
"I think what we're trying to do is use the planter to kind of pop lots of different colors," he said. "We've got these sweeps at both the ground level – these beds of perennials and canopy trees around the perimeter – and these sweeps that will have really nice spring blossoms as well as fall colors."
Sullivan said another focus will be encouraging kids to interact with nature. Play walls will invite children to reach plants through openings and play areas will steer kids through planters rather than around them.
"It reinforces the idea that kids are in a natural setting instead of putting them on a rubberized surface, on an asphalt lot, with just plastic equipment," he said. "I think putting them in a natural setting, and pushing for more imaginative play leads to a richer experience."
One original design aspect that will not be present is a pedestrian bridge linking the Fields park to the Portland Development Commission's nearby Centennial Mills site. Shawn Uhlman, spokesman for the PDC, said the agency is reviewing development proposals from Venerable Properties and Daniels Real Estate for that site. The preferred proposal is planned to be presented during a meeting on May 23.
Sullivan said the Fields park was designed to accommodate construction of a pedestrian bridge to the Centennial Mills site when that property is finally developed.
The Fields park also represents completion of negotiations between Hoyt Street Properties LLC and the city of Portland.
Riley Whitcomb, system development charge program manager for Portland Parks and Recreation, said Hoyt donated the three-acre site in exchange for consideration of a $650,000 waiver on a future development project. Whitcomb said $400,000 of that waiver would come from the parks bureau and the remaining $250,000 would come from the PDC. He said it was a small price to pay for an integral piece of property.
"We really needed that extra land, and from that standpoint it was a very good deal," Whitcomb said. "The value of the property is a lot greater than the credits that we will likely eventually give them."
Aaron Slowik, project manager for R&R Construction, said its contract completion date is January 2013. Davis said neighborhood residents are anxious to see the finished product.
"We wanted an exceptional park rather than just land and a couple trees thrown here and there," Davis said. "But the proof is in the pudding."
(Article courtsy of Daily Journal of Commerce, Oregon.)
(Rendering courtesy of the Office of Cheryl Barton)